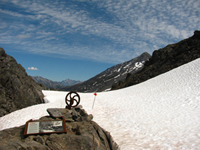 NPS photo
Photo Galleries
Klondike Gold Rush National Historical Park has a wealth of historic and modern photographs. Browse scenes from the Gold Rush, the Chilkoot Trail, or nature.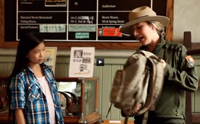 NPS photo
Multimedia Presentations
Watch short videos highlighting the diversity of Klondike Gold Rush National Historical Park. Our videos help you plan your visit to the park whether you are coming for history, nature, or the Chilkoot Trail.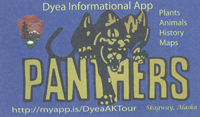 Explore Dyea with a Mobile APP
Local teens from Skagway's class of 2016 have developed a free phone APP to help visitors explore Dyea. With the APP you can tour the Dyea townsite, identify common plants and animals, see historic photos, and discover many of the attractions in this unit of our park. Download it now and start preparing for your trip to Dyea!