Things To Do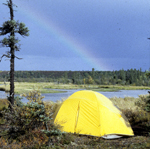 Backcountry Hiking and Camping
: From the lowland tundra of Bristol Bay to the Valley of Ten Thousand Smokes and the rugged Pacific Coast, Katmai is wide open for exploration.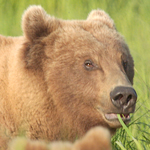 Bear Watching:
Bears are everywhere in Katmai. Few places on earth have as many bears as Katmai or offer comparable bear viewing opportunities.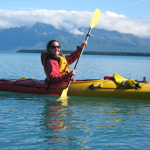 Boating:
The park and preserve's numerous lakes, rivers, and streams offer countless places to explore.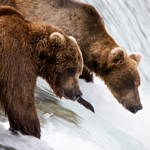 Brooks Camp
: This is Katmai's most popular destination and for good reason. Its combination of bear viewing, sport fishing, scenery, history, and facilities is unequaled.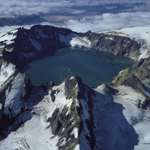 Flightseeing
: Many pilots would argue that Katmai is best seen from the air.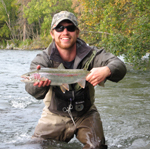 Fishing
: Are you an angler looking to fish in streams with numerous, ravenous, and trophy-sized fish? Look no further.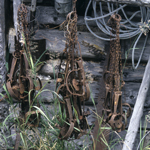 Hunting and Trapping:
These activities are permitted in the preserve area of Katmai.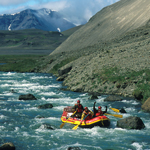 Nearby Attractions
: Katmai is just one of the many spectacular areas on the Alaska Peninsula.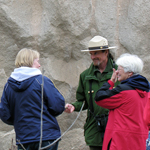 Ranger-led Programs
: Evening slide shows, walks, hikes and other ranger-led activities are offered at Brooks Camp from June 1 to September 17.