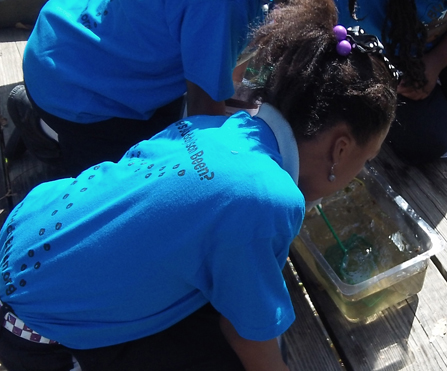 Curriculum materials address state curriculum requirements and include components that can be used alone or as pre- and post-field trip activities. Curriculum materials may be reproduced as needed.
---
History and Culture Materials
---
The Vieux Carre: A Creole Neighborhood - This lesson from the National Park Service's "Teaching with Historic Places" series emphasizes the history and geography of New Orleans' French Quarter. Students analyze photographs of historic buildings, practice map-reading skills, and learn about the lives of the men and women who came from all over the world to build and live in the French Quarter.
The Battle of New Orleans - Why did the United States declare war on Great Britain in 1812? Why did the British burn Washington, D.C., and try to capture New Orleans during the War of 1812? How did newspapers of the period describe the American victory at the Battle of New Orleans and how did people's perception of the battle change over time? These activities are appropriate for classroom use or to use in conjunction with a field trip to Chalmette Battlefield, site of the Battle of New Orleans in 1815.
---
Nature and Science Materials
---
It's Only Natural - Explore how living and non-living parts of the environment work together.
Everybody Needs A Home - Discover the needs of all living things: food, water, shelter, and space.
Vanishing Wetlands - Find out why wetlands are important and what humans can do to preserve them.
Wetlands lesson plans
- These plans developed by Louisiana State University pre-service teachers cover more than two dozen topics from alligators to marsh grass to barrier islands.