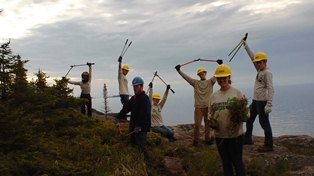 If living and working on a remote, roadless island surrounded by the largest freshwater lake in the world appeals to you, consider volunteering or an internship at Isle Royale National Park.

Summer positions are available in the Division of Resource and Visitor Protection, Interpretation and Cultural Resources, Natural Resources, and Maintenance. Work may require travel throughout the park's backcountry, so camping, backpacking, and small boat handling experience is desirable. The time commitment for most of these positions is 12 weeks, full-time (40 hours/week).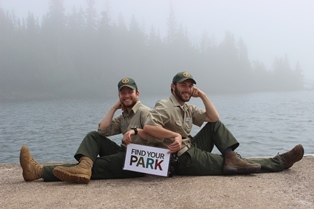 Kelly Morrissey
Student Conservation Association Interns
Each year the park hires conservation interns through the Student Conservation Association. These interns serve on the northeast end of the island at the Rock Harbor Visitor Center or on the southwest end at the Windigo Visitor Center. If you are 18 years of age or older, and wish to serve as a conservation intern through the Student Conservation Association, please visit their website.
All Volunteer-in-Park positions have an application deadline of March 1.