Mount Baldy Area Temporarily Closed

The Mount Baldy area is temporarily closed due to hazardous conditions until further notice.
Bird Watching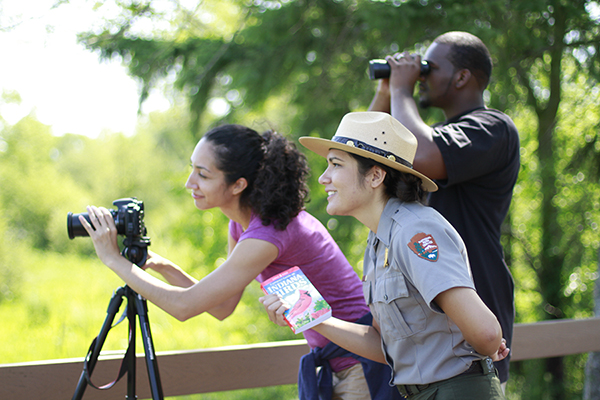 Jeffrey Manuszak
Located at the southern tip of Lake Michigan, the national lakeshore is an important feeding and resting area for migrating birds. Lake Michigan influences the migration patterns of bird species. During the fall migration southbound birds follow the north-south shoreline and are funneled into the Indiana Dunes. Also, the large expanse of open water and miles of shoreline can attract large numbers of wintering birds.
The Indiana Dunes provides an excellent opportunity for birders to see a variety of bird species. Birders can observe hawks during migration from the top of a sand dune, watch waterfowl with a spotting scope from the shoreline, or look for wetland birds in remnant sections of the Great Marsh. Whether you have beginner or advanced identification skills, Indiana Dunes is a great place for birders. A seasonal bird checklist (pdf file 76k) is available to help identify and find the birds of Indiana Dunes.
Additional information about birds and bird watching around Indiana Dunes is available from the following link
Did You Know?

Bailly Homestead National Historic Landmark was the home of Joseph Aubert de Gaspe Bailly de Messein. Believed to be one of the first non-native residents of Northwest Indiana, he lived on the site until his death in 1835. More...