2006 Artist-in-Residence Mare Dianora
Saturday, November 3, 2007 1:00 - 4:00p.m.
National Postal Museum
2 Massachusetts Ave., NE
Washington, DC 20002
Mail as Art -
Mail and art merge in this interactive workshop led by local artist Daniel Venne and New York-based artist Mare Dianora. Learn about the artists' techniques and philosophy and then try your hand at creating your own creative correspondence. The workshop is free. Materials will be provided. Adults and youth alike are invited to participate. Reservations required. Please call 202.633.5533.
National Postal Museum
2 Massachusetts Ave., NE
Washington, DC 20002
www.postalmuseum.si.edu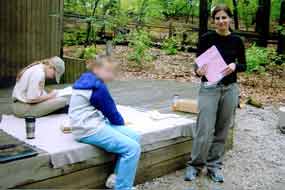 Mare "feels very fortunate to have been selected for the residency" and to have been "given the chance to be immersed in the nature of the area which was unfamiliar" to her as a New Yorker. The only artist who "chose to live in her tent for the duration of the residency," Mare feels that it enhanced her experience of the natural surroundings and the impact of the program on her art.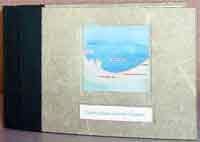 Mare Dianora, Artist-in-Residence, June 2006
Her residency gave her a new calm and ability to remove herself from her regular life, as well as artistic inspiration and a deeper understanding of the natural features of Indiana Dunes National Lakeshore.
She is currently working as a resident artist at the New York University Medical Center, developing a program of arts in healthcare for the benefit of oncology patients.