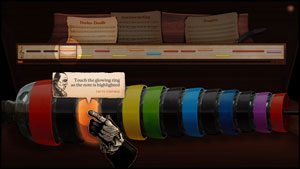 NPS photo
School groups (grades K-12)

School groups are eligible for FREE admission to the museum. Teachers must bring a signed letter on school letterhead requesting a fee waiver. Adult chaperones will also be admitted free at the ratio of 1:10 students. Additional chaperones must pay admission to the museum.
For school group reservations, please call 215-597-7122 (Monday through Friday, from 9:30 a.m. to 4:30 p.m.) at least two weeks prior to your visit. Reservations are not required, but are recommended. There is a limit of 100
tickets reserved for each hour. Reservations are only
accepted for K-12 schools.