Places To Go
Hovenweep National Monument protects six prehistoric, Puebloan-era villages spread over a twenty-mile expanse of mesa tops and canyons along the Utah-Colorado border. Multi-storied towers perched on canyon rims and balanced on boulders lead visitors to marvel at the skill and motivation of their builders.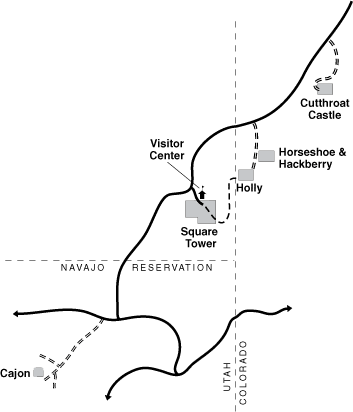 Looking for more?

Guide books, maps and other publications are available in our bookstore.
Did You Know?

Most of the structures at Hovenweep were built from A.D. 1230 to 1275, about the same time as the cliff dwellings at Mesa Verde National Park. Growth rings on a wooden beam in Hovenweep Castle show the log was cut in A.D. 1277, one of the latest dates in the region.