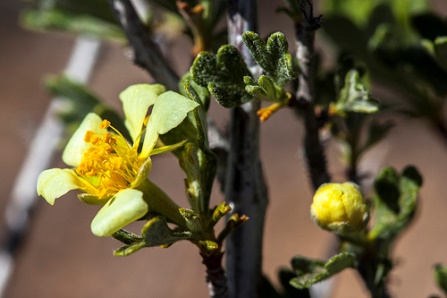 NPS photo by Jacob W. Frank
The park contains about 325 different vascular plant species. Types include shrubland, mixed sage and juniper woodland, pinyon-juniper forest, and riparian communities. Rabbitbrush, cliffrose, Mormon tea, yucca, and serviceberry, which were important to prehistoric ancestral Puebloans, are all still common. Historic sheep grazing eliminated much of the park's ground cover and caused soil loss, but exotic plants have not had a great impact to date.
An official
species list
and
park flora
are available from the Northern Colorado Plateau Network. You may also download a brochure on
Hovenweep plants
.
Inventory & Monitoring

Striving to create scientific foundations for park management Read More

Looking for more?

Guide books, maps and other publications are available in our bookstore.