RFP for Maurice and Libbey Bathhouses

Requests for Proposals for the Maurice and Libbey Bathhouses are being accepted from 7/7/14 to 1/30/15. Click on the "Management" link in the left column for more information.
Elevator closure

Hot Springs National Park regrets to announce that the elevator in the Fordyce Visitor Center is closed for maintenance. The upper and lower levels are accessible only by stairways. The elevator will be placed back into service in about 4 to 6 weeks.
Outdoor Activities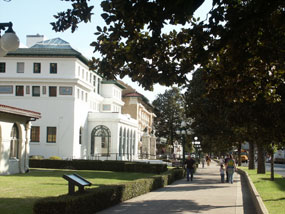 Strolling
Bathhouse Row and the Grand Promenade, within the National Historic Landmark District, provide a picturesque place to stroll and enjoy the elegance of a bygone time.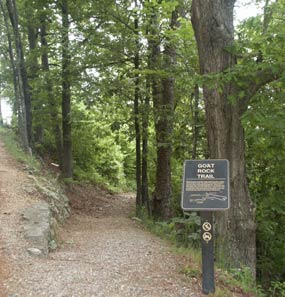 Hiking the Park Trails
The park has 26 miles of trails for you to explore. You can see wildflowers, rock formations and beautiful scenery. There are trails of varying length and difficulty, something for everyone. Please stay on the trails and avoid "short cuts."
Here's more information.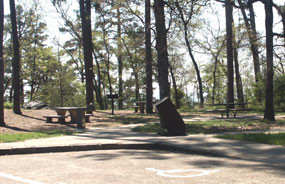 Picnicking
Most picnic areas at Gulpha Gorge, Hot Springs and West Mountains have tables and grills. The Grand Promenade is also a great place for a quiet meal. Please "stash your trash."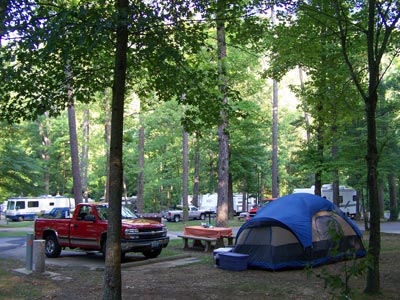 Camping
Enjoy the outdoors at Gulpha Gorge Campground on quiet Gulpha Creek. Many sites have full hookups. There are no showers available, but there are modern rest rooms with flush toilets and running water. Several trails begin here. Read more about rates and facilities.


Did You Know?

The name Gulpha Creek is a corruption of the French name for the stream. Explorer William Dunbar reports the name "Fourche á Calfat" in the journal of his visit in 1804. Calfat eventually became Gulpha.