RFP for Maurice and Libbey Bathhouses

Requests for Proposals for the Maurice and Libbey Bathhouses are being accepted from 7/7/14 to 1/30/15. Click on the "Management" link in the left column for more information.
Elevator closure

Hot Springs National Park regrets to announce that the elevator in the Fordyce Visitor Center is closed for maintenance. The upper and lower levels are accessible only by stairways. The elevator will be placed back into service in about 4 to 6 weeks.
Guided Tours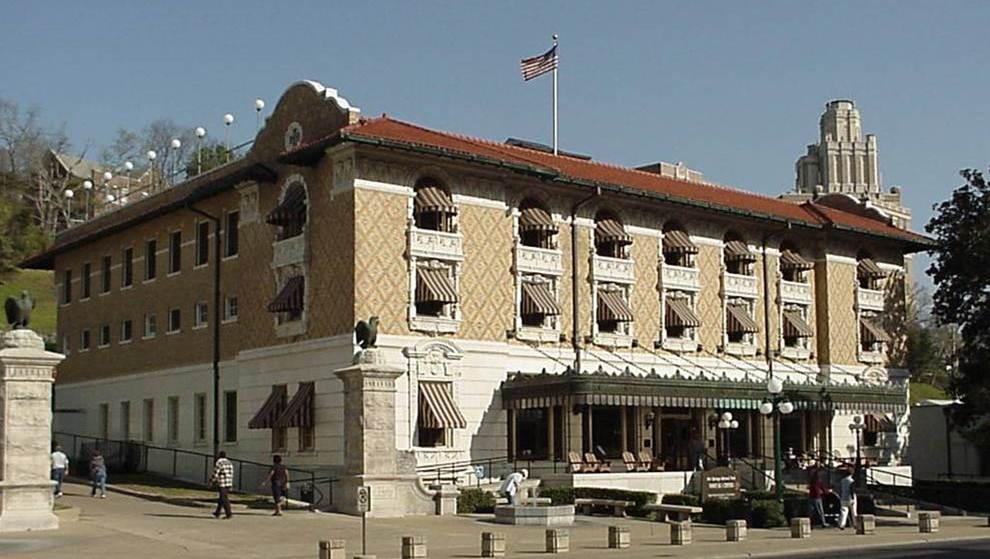 The Fordyce Tours
In 1915 reviews proclaimed the Fordyce Bathhouse as the best in Hot Springs. Now you can tour the Fordyce and see the splendor. Tours are offered daily at 10 a.m. and 2 p.m.This tour gives you a personal insight of the most luxurious bathhouse on the row.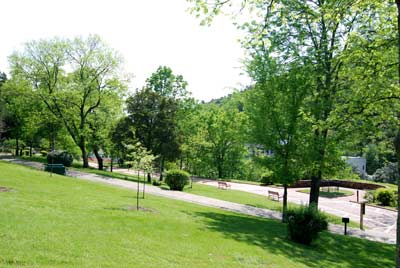 Gail Sears, NPS
Outdoor Tours
Guided outdoor tours are offered during the summer season. Tours begin at the Fordyce Bathhouse, travel the Grand Promenade and Bathhouse Row, and return to the Fordyce. You'll hear the 4000 year old story of how rainwater becomes hot spring water and how the water was used for therapeutic baths here.


Did You Know?

Hot Springs Reservation, the first designation of Hot Springs National Park, was set aside by Congress in 1832. This makes Hot Springs National Park the oldest unit in the national park system, 40 years older than Yellowstone National Park.