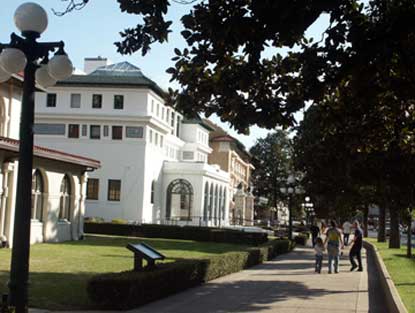 NPS photo by Gail Sears
The Bathhouse Row you see today consists of eight bathhouse buildings that were constructed between the years of 1892 and 1923. This area along with the Grand Promenade was designated as a National Historic Landmark District in 1987.
Choose one of the bathhouses to read more about it. They are listed from south to north.