Day Hike - Earthquake Trail & Waldron Ledge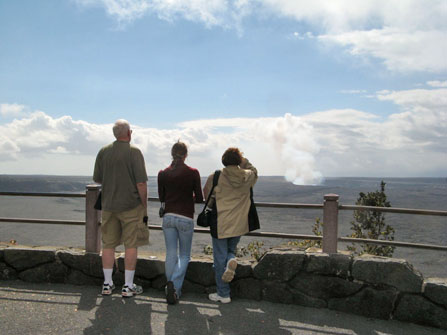 NPS Photo
Earthquake Trail
Enjoy the songs of forest birds and enjoy a spectacular view of Kīlauea Caldera from Waldron Ledge Overlook. This ashalt road was closed to cars in 1983 after severe damage from a magnitude 6.7 earthquake, The trail continues to Kīlauea Iki Crater.
Of Interest: Plants, birds, insects, earthcracks, views of Kīlauea Caldera and Mauna Loa.
Difficulty: Easy
Distance: 1 mile (1.6 km) roundtrip
Trail begins to the left of the Volcano House hotel when facing the caldera.
Wheelchair and stroller accessible - trail is over a paved road surface.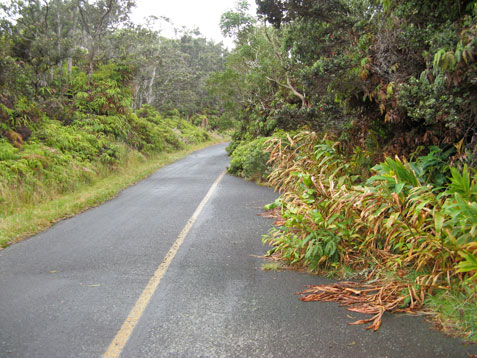 NPS Photo
This trail is wheelchair accessible with some cracked and tilted sections. The first small overlook has a very steep descent, but the larger Waldron Ledge Overlook is wheelchair accessible. Bicycles are permitted on this trail.
Note: This trail is often offered as a ranger-led walk. Check the daily schedule in the visitor center for times.