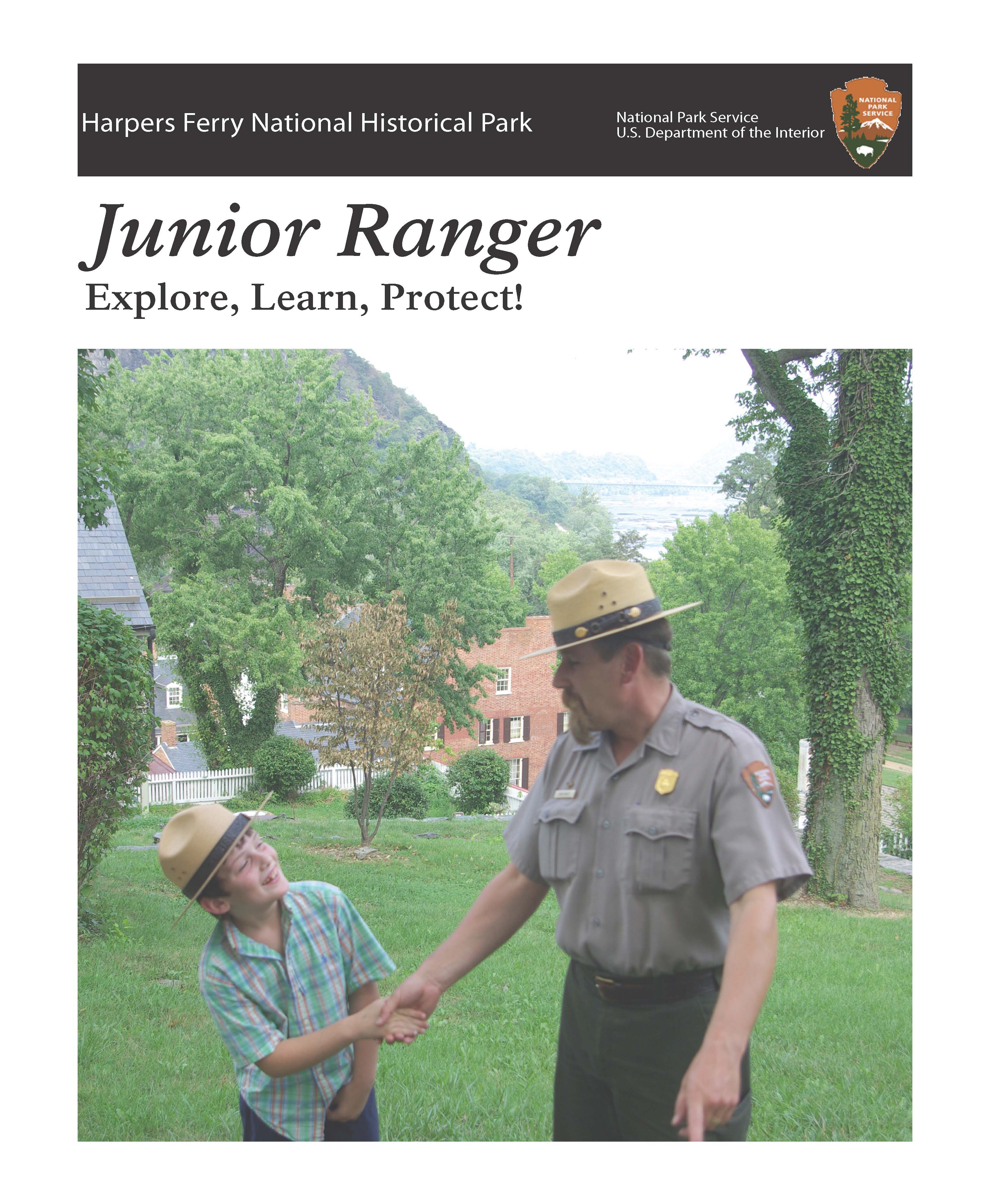 NPS Image
Become a Junior Ranger at Harpers Ferry National Historical Park!
This booklet is full of fun activities that allow you to explore the park museums and exhibits. You will learn about the jobs of park rangers and how you too can do those jobs as Junior Park Rangers.
Booklets are available for purchase at the Bookshop in Lower Town for $1.50. You may also download one here for free - Junior Ranger Booklet.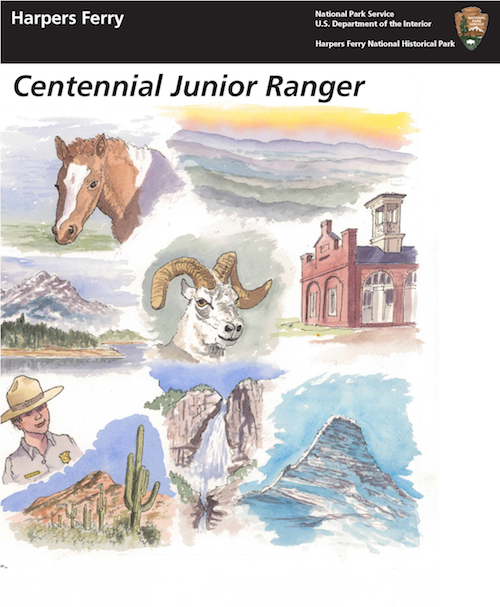 NPS Image
The National Park Service will celebrate its 100th birthday in 2016. To get ready for the centennial of the NPS, we are launching new programs and initiatives at Harpers Ferry. One new program is the Centennial Junior Ranger booklet. This booklet will be available during special events such as the park's Junior Ranger Day. If you would like to utilize the booklet during non-event times, you may download the Centennial Junior Ranger booklet.
Please note the file is a PDF and is approximately 3.1MB in size. To print properly, use legal (8.5 x 14in) paper and set to landscape and print in booklet mode. Each page of the booklet is 8.5in height by 7in wide.