Change in Park Hours

The park is currently open daily from 9 a.m. to 5 p.m. with the last shuttle bus departing Lower Town at 6:45 p.m. More »
Contact Us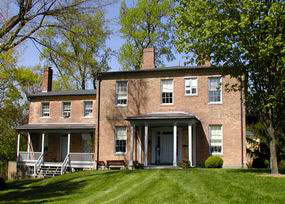 National Park Service
By E-mail:
Click here to send us your questions or comments.
Please note this email address is not monitored on weekends and holidays. Please contact us via the visitor information phone number below for answers to more immediate questions.

By Mail:
P.O. Box 65 Harpers Ferry, WV 25425

By Phone:
Visitor Information 304-535-6029
Lost and Found
Call 304-535-6162 or email here

Administrative Information:
304-535-6224

By Fax:
304-535-6244






Did You Know?
President Franklin D. Roosevelt signed legislation creating Harpers Ferry National Monument on June 29, 1944.