Temporary Suspension of Reference Collection Research

Due to preservation and maintenance work scheduled for the park archives and research room/library space, new public research requests will not be filled from June 1st to at least January 30th, 2014.
Change in Park Hours

The park is currently open daily from 9 a.m. to 5 p.m. with the last shuttle bus departing Lower Town at 5:45 p.m. More »
Contact Us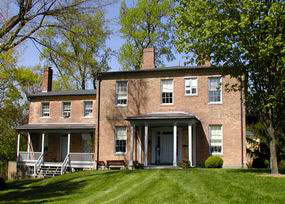 National Park Service
By E-mail:
Click here to send us your questions or comments.
Please note this email address is not monitored on weekends and holidays. Please contact us via the visitor information phone number below for answers to more immediate questions.

By Mail:
P.O. Box 65 Harpers Ferry, WV 25425

By Phone:
Visitor Information 304-535-6029
Lost and Found
Call 304-535-6162 or email here

Administrative Information:
304-535-6224

By Fax:
304-535-6244






Did You Know?

Thomas Jefferson visited Harpers Ferry in 1783 and wrote "The passage of the Patowmac through the Blue Ridge is perhaps one of the most stupendous scenes in Nature."