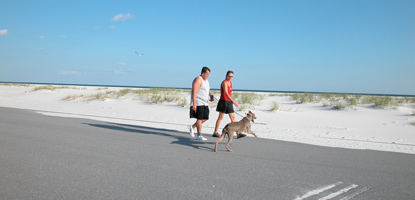 nps photo
Florida state laws prohibits pets on beaches for safety reasons. In the Mississippi District pets are not allowed on the federally designated wilderness islands, Horn or Petit Bois Islands or the designated swim beach on West Ship Island. Pets are not allowed in the forts or visitor use facilities such as pavilions.
Visitors may walk their pets on trails, multi-use paths, or on the park roads as long as the animals are on a 6-foot leash or less. For health reasons, owners must clean up after pets.
Please do not leave pets in cars. Inside car temperatures can reach 120 degrees in a matter of minutes, even with partially opened windows!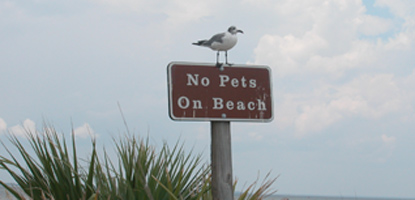 nps photo