Davis Bayou Area - Mississippi District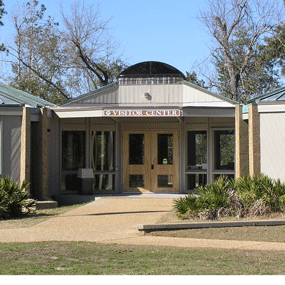 NPS Photo
The Davis Bayou Area is located south of U. S. Hwy. 90 east of downtown Ocean Springs, Mississippi and offers many recreational opportunities. Visitors can enjoy fishing, hiking, biking, birdwatching, picnicking, and ranger-led programs. There are no swimming beaches in the Davis Bayou Area.
The William M. Colmer Visitor Center is now open daily from 8:30 a.m. - 4:30 p.m. (Closed Thanksgiving, Christmas and New Years Day). Visitors can find the park's passport stamp there, view a park orientation film and exhibits, and purchase items at the book store. Free park and trail maps, local orientation and other information is available. Please call (228) 230-4100 to contact visitor center staff.
The Davis Bayou Trail takes visitors through a coastal forest and over two local bayous. The trail is approximately two miles long. The short boardwalk over Stark Bayou is the only part of the trail that is wheelchair accessible. Bikes are not permitted on the trail. Trail guides are located at the William M. Colmer visitor Center.
The park's fishing pier is open and a Mississippi state saltwater fishing license is required.
Visitors may launch a boat from the boat ramp is $3.00 ($1.50 for Interagency Senior Pass and Access pass holders) can purchase an annual boat launch pass for $20 for one year; or $10 per year for Senior or Access pass holders.
Three pavilions are available for reservation for group activities. Pavilion reservations can be made calling Sherrill Gray at (850) 934-2605 or email e-mail us
The Davis Bayou Campground is open to the public. The group camping area is available for reservations by organized groups of 10 or more. Call (228) 875-3962.
The grounds around the visitor center are open from 8:00 a.m.- sunset.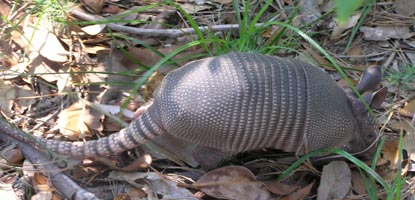 NPS Photo
Special use permits

Want to get married in the park?