Boating
Variable ALIGNMENT is undefined.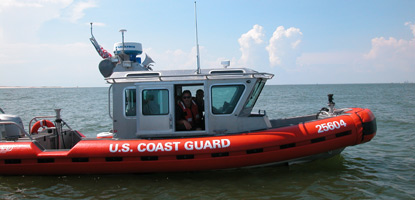 nps photo
Should you have an emergency while boating in park waters, be prepared to contact the United States Coast Guard via your marine VHF radio. You should also be prepared to contact a friend or commercial towing service. Park rangers may be available to assist but rangers will not tow a disabled vessel. You may not be able to call for help with a cell phone, as cell service on most islands is not reliable.
PWC Safety

Operating a PWC in Florida

Visitors can hire NPS licensed boat operators.

For a list of boat captains Read More
Did You Know?
In 1828, John Q. Adams designated the Naval Live Oaks Area of Gulf Islands National Seashore as the first United States tree farm.  Live oak trees are known for their incredible density and resistance to disease. They provided durable wood for the construction of early naval vessels.