Bears are active in Grand Teton

Black and grizzly bears are roaming throughout the park--near roads, trails and in backcountry areas. Hikers and backcountry users are advised to travel in groups of three or more, make noise and carry bear spray. Visitors must stay 100 yards from bears. More »
Area closure in the area around Baxter's Pinnacle

An area closure is in effect around Baxter's Pinnacle to protect nesting peregrine falcons. This closure precludes any climbs of Baxter's Pinnacle and usage of the walk-off gully. This closure will be in effect through 8-15-2013. More »
Climbing & Mountaineering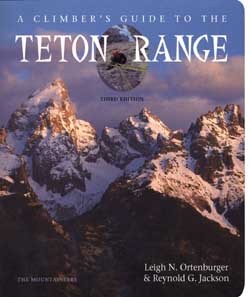 A Climber's Guide to the Teton Range provides complete route descriptions for approximately 800 routes and more than 200 peaks with difficulty ratings. Information on access, approach considerations, equipment recommendations, climbing history, geology and climate.Ninety climbing route topos and 120 black-and-white photos.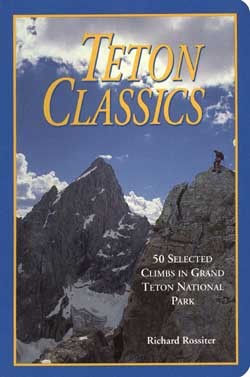 Teton Classics
describes, using the author's wonderful drawings, the best 50 climbing routes to the highest peaks of the Teton Range in Grand Teton National Park. Approach and route descriptions are supplemented with photos and the peaks and action photos of climbers.


Did You Know?

Did you know that until the 1890s no one had settled on the west bank of the Snake River in the central part of Jackson Hole? William "Bill" Menor built a ferry at Moose to shuttle patrons across the river, the only reliable crossing point between Wilson and Moran.