Bears are active in Grand Teton

Black and grizzly bears are roaming throughout the park--near roads, trails and in backcountry areas. Hikers and backcountry users are advised to travel in groups of three or more, make noise and carry bear spray. Visitors must stay 100 yards from bears. More »
Area closure in the area around Baxter's Pinnacle

An area closure is in effect around Baxter's Pinnacle to protect nesting peregrine falcons. This closure precludes any climbs of Baxter's Pinnacle and usage of the walk-off gully. This closure will be in effect through 8-15-2013. More »
Area Closure in effect in the Elk Ranch area

A temporary area closure is in effect in the Elk Ranch Area to protect wildlife during the denning and young-rearing period. Follow the link for a map of the closed area. More »
Climbing & Mountaineering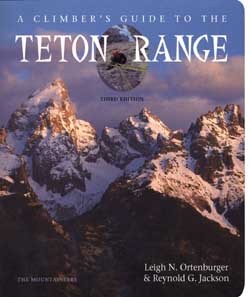 A Climber's Guide to the Teton Range provides complete route descriptions for approximately 800 routes and more than 200 peaks with difficulty ratings. Information on access, approach considerations, equipment recommendations, climbing history, geology and climate.Ninety climbing route topos and 120 black-and-white photos.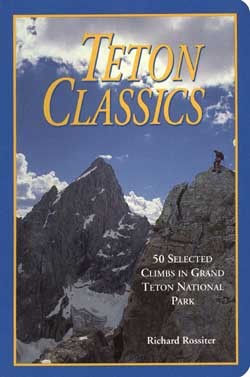 Teton Classics
describes, using the author's wonderful drawings, the best 50 climbing routes to the highest peaks of the Teton Range in Grand Teton National Park. Approach and route descriptions are supplemented with photos and the peaks and action photos of climbers.


Hiking in Grand Teton National Park

Trail maps with suggested routes and mileage, safety, parking, and regulations information. Read More

Backpacking in the park

Learn about overnight camping in the backcountry. Read More

Weather

Learn about weather in the Tetons; includes links to local forecasts and average temperatures. Read More
Did You Know?

Did you know that Grand Teton National Park was established in both 1929 and 1950? The original 1929 park protected the mountain peaks and the lakes near the base. The boundaries were later expanded in 1950 to include much of the adjacent valley floor.