Bears are active in Grand Teton

Black and grizzly bears are roaming throughout the park--near roads, trails and in backcountry areas. Hikers and backcountry users are advised to travel in groups of three or more, make noise and carry bear spray. Visitors must stay 100 yards from bears. More »
Multi-use Pathway Closures

Intermittent closures of the park Multi-use Pathway System will occur through mid-October during asphalt sealing and safety improvement work. Pathway sections will reopen as work is completed. Follow the link for a map and more information. More »
Moose-Wilson Road Status

The Moose-Wilson Road between the Death Canyon Road and the Murie Center Road is currently open to all traffic. The road may re-close at any time due to wildlife activity. For current road conditions call 307-739-3682. More »
Climbing & Mountaineering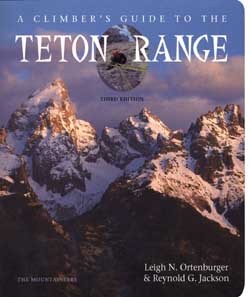 A Climber's Guide to the Teton Range provides complete route descriptions for approximately 800 routes and more than 200 peaks with difficulty ratings. Information on access, approach considerations, equipment recommendations, climbing history, geology and climate.Ninety climbing route topos and 120 black-and-white photos.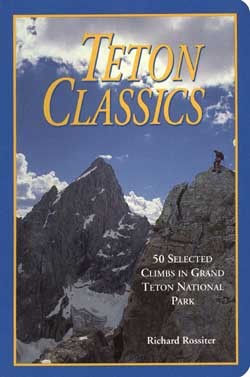 Teton Classics
describes, using the author's wonderful drawings, the best 50 climbing routes to the highest peaks of the Teton Range in Grand Teton National Park. Approach and route descriptions are supplemented with photos and the peaks and action photos of climbers.


Did You Know?

Did you know that a large fault lies at the base of the Teton Range? Every few thousand years earthquakes up to a magnitude of 7.5 on the Richter Scale signal movement on the Teton fault, lifting the mountains skyward and hinging the valley floor downward.