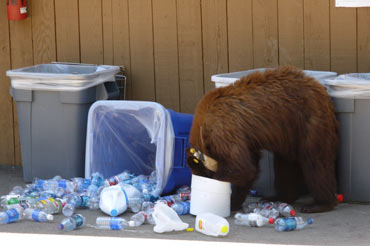 Proper Food Storage Required
Allowing a bear to obtain human food, even once, often results in aggressive bear behavior. Aggressive bears are a threat to human safety and must be relocated or killed. Do not feed bears or other wildlife for any reason. Failure to follow park food storage regulations is a violation of federal law. Help keep bears wild and humans safe.

Bear Safety Brochure
Learn more about being safe in bear country. Download our brochure.
Video Podcasts
Watch our video podcasts to learn more about proper food storage, which bear did you see, and safe wildlife viewing.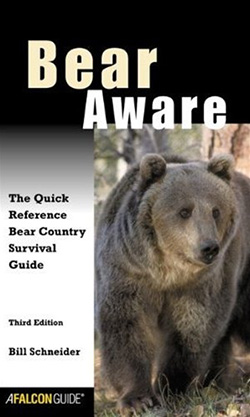 Bear Aware provides information on hiking and camping in bear country. This handy pack-sized book contains the essential tips you need to reduce the risk of being injured by a bear to the slimmest possible margin. Useful for beginners to experts.