Seasonal road closures in effect

Seasonal road closures are in effect for motorized vehicles. The Teton Park Road is closed from the Taggart Lake Trailhead to the Signal Mountain Lodge. The Moose-Wilson Road is closed from the Granite Canyon Trailhead to the Death Canyon Road. More »
Avalanche hazards exist in the park

Avalanche hazards exist in the park, especially in mountain canyons and on exposed slopes. A daily avalanche forecast can be found at www:jhavalanche.org or by calling (307) 733-2664. More »
Jenny Lake Audio Descriptions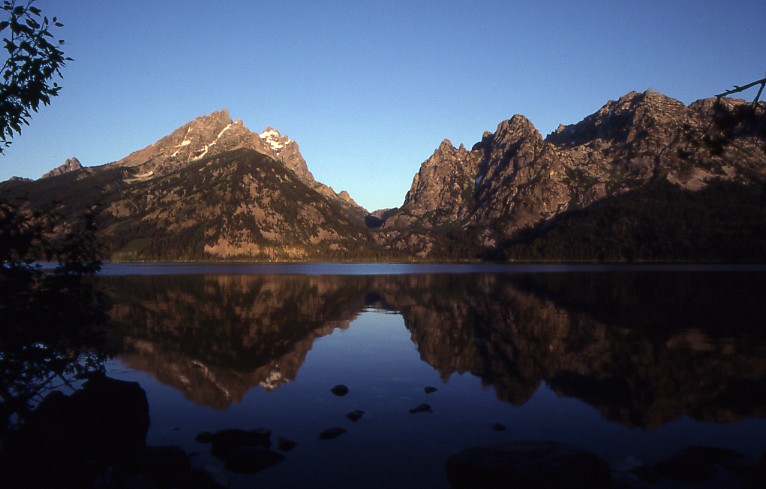 Tour the Jenny Lake Historic District to learn about the roles of the Civilian Conservation Corps, mountaineering and visitors to this beautiful spot.
Click on the links below to hear audio descriptions of the historic wayside signs in the area.

Jenny Lake Orientation

Begin your tour with an orientation to the Jenny Lake Historic District.

Duration:

3 minutes, 4 seconds

Jenny Lake Visitor Center

The Jenny Lake Visitor Center has a whole history to tell from being a photography studio, store and now visitor center.

Duration:

1 minute, 40 seconds

Jenny Lake Ranger Station

Mountaineering has been a popular activity in the park for almost a hundred years.

Duration:

1 minute, 33 seconds

Civilian Conservation Corps Camp

The Civilian Conservation Corps helped construct facilities throughout the park and remove dead trees from the shores of Jackson Lake during the Great Depression.

Duration:

2 minutes, 47 seconds
Did You Know?
Did you know that the granite and gneiss composing the core of the Teton Range are some of the oldest rocks in North America, but the mountains are among the youngest in the world?