Bears are active in Grand Teton

Black and grizzly bears are roaming throughout the park--near roads, trails and in backcountry areas. Hikers and backcountry users are advised to travel in groups of three or more, make noise and carry bear spray. Visitors must stay 100 yards from bears. More »
Jenny Lake Audio Descriptions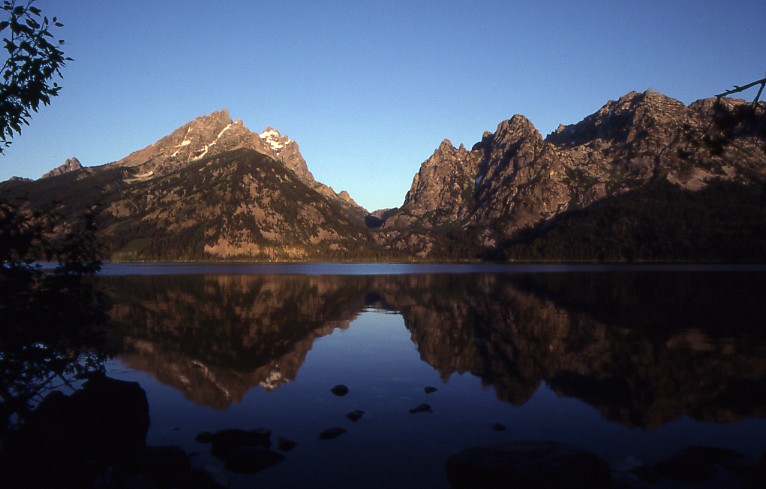 Tour the Jenny Lake Historic District to learn about the roles of the Civilian Conservation Corps, mountaineering and visitors to this beautiful spot.
Click on the links below to hear audio descriptions of the historic wayside signs in the area.

Jenny Lake Orientation

Begin your tour with an orientation to the Jenny Lake Historic District.

Duration:

3 minutes, 4 seconds

Jenny Lake Visitor Center

The Jenny Lake Visitor Center has a whole history to tell from being a photography studio, store and now visitor center.

Duration:

1 minute, 40 seconds

Jenny Lake Ranger Station

Mountaineering has been a popular activity in the park for almost a hundred years.

Duration:

1 minute, 33 seconds

Civilian Conservation Corps Camp

The Civilian Conservation Corps helped construct facilities throughout the park and remove dead trees from the shores of Jackson Lake during the Great Depression.

Duration:

2 minutes, 47 seconds
Did You Know?

Did you know that Uinta ground squirrels, sometimes mistaken for prairie dogs, hibernate up to eight months a year? These animals leave their burrows in March or April to inhabit the sagebrush flats, but may return by the end of July.