Bears are active in Grand Teton

Black and grizzly bears are roaming throughout the park--near roads, trails and in backcountry areas. Hikers and backcountry users are advised to travel in groups of three or more, make noise and carry bear spray. Visitors must stay 100 yards from bears. More »
Multi-use Pathway Closures

Intermittent closures of the park Multi-use Pathway System will occur through mid-October during asphalt sealing and safety improvement work. Pathway sections will reopen as work is completed. Follow the link for a map and more information. More »
Moose-Wilson Road Status

The Moose-Wilson Road between the Death Canyon Road and the Murie Center Road is currently open to all traffic. The road may re-close at any time due to wildlife activity. For current road conditions call 307-739-3682. More »
Jenny Lake Audio Descriptions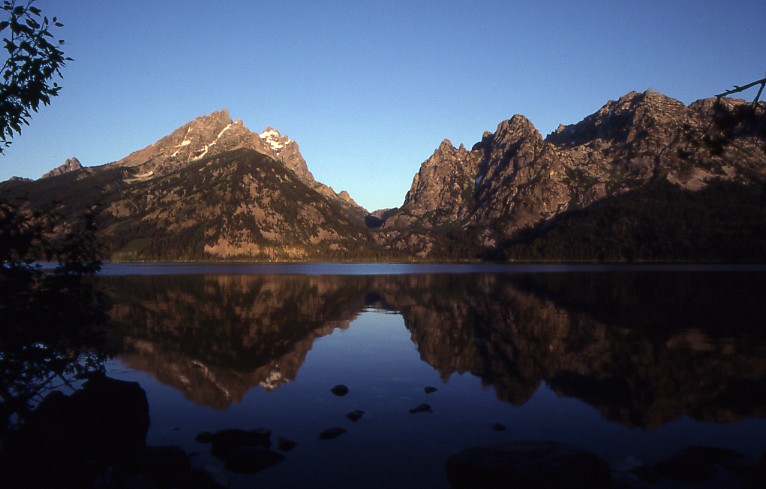 Tour the Jenny Lake Historic District to learn about the roles of the Civilian Conservation Corps, mountaineering and visitors to this beautiful spot.
Click on the links below to hear audio descriptions of the historic wayside signs in the area.

Jenny Lake Orientation

Begin your tour with an orientation to the Jenny Lake Historic District.

Duration:

3 minutes, 4 seconds

Jenny Lake Visitor Center

The Jenny Lake Visitor Center has a whole history to tell from being a photography studio, store and now visitor center.

Duration:

1 minute, 40 seconds

Jenny Lake Ranger Station

Mountaineering has been a popular activity in the park for almost a hundred years.

Duration:

1 minute, 33 seconds

Civilian Conservation Corps Camp

The Civilian Conservation Corps helped construct facilities throughout the park and remove dead trees from the shores of Jackson Lake during the Great Depression.

Duration:

2 minutes, 47 seconds
Did You Know?

Did you know that lodgepole pine trees grow on glacial moraines in Jackson Hole? Glacial moraines are ridges of rocky debris left behind as Ice Age glaciers melted. The soil on these ridges retains moisture and is more hospitable to trees than the cobbly, porous soil on the outwash plain.