Volunteers-in-Parks (VIP) Program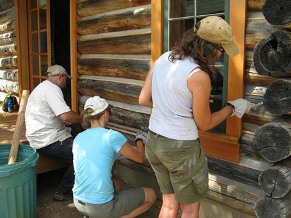 At Grand Teton National Park, we welcome volunteers for a wide variety of projects and positions. Volunteer opportunities in park visitor centers, maintenance, clerical jobs
, science and cultural resources, and trail rehabilitation. Housing and RV sites are only available to select volunteers based on number of
hours and their area of service. We are grateful that each year we receive more offers from you to volunteer than we accommodate. Thanks for your passion for protect these places!

To mail in, address to:
Volunteer Coordinator
Grand Teton National Park
PO Drawer 170
Moose, WY 83012

If you have questions please contact Grand Teton National Park's Volunteer Coordinator
at 307-739-3657 or email grte_volunteer@nps.gov.


Campground Hosts
Grand Teton National Park no longer has volunteer positions as Campground Hosts. All campgrounds are now managed by concessioners. Please contact the concessioners directly for more information, or visit their
website here
.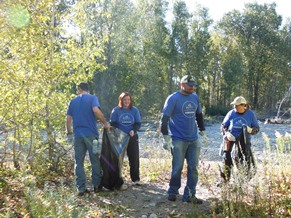 Group Volunteer Programs

Groups and organizations that would like to come for short periods (minimum of 4 hours) to work on specific park related projects are welcome. Ideal group size is 10-20 people.

Please contact the Volunteer Coordinator 2-3 months in advance of proposed arrival date, at 307-739-3656.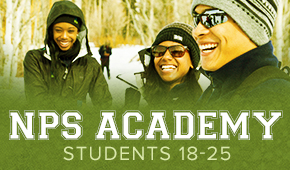 NPS Academy
A career preparatory diversity initiative for undergraduate and graduate students.


Student Conservation Association and the National Park Service (NPS) are looking for young men and women (18-25 years of age) who are interested in discovering and exploring the many career opportunities available today with the National Park Service. Accepted participants will gain the unique opportunity to live and work in a National Park and work with key leaders within the NPS.
Click here for more information
NPS Academy
.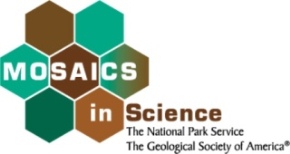 Mosaics in Science
A program committed to expanding diversity in the sciences.
The U.S. National Park Service (NPS), in partnership with the Geological Society of America (GSA), seek diverse youth (ages 17-25) who follow academic paths with focus on STEM (Science, Technology, Engineering, and Math) careers within the National Park Service. Selected participants will spend 11 weeks working on a STEM project at a National Park Service site. After completing their projects, participants travel to Washington, DC, to participate in a career workshop that provides opportunities to present their work and meet with various members of NPS staff and management.
Click here for more information: Mosaics in Science.