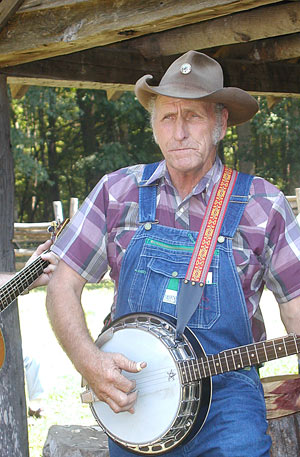 NPS Photo
Mountain Life Festival at the Mountain Farm Museum
September 19, 2015
Celebrate the fall harvest as the Mountain Farm Museum comes alive with history. Demonstrators provide visitors with a glimpse into the past as they make soap, apple cider, sorghum molasses, hominy, music and more.
Festival of Christmas Past
December 12, 2015
Join us to celebrate Christmas in the mountains with old-time music, harp singing, storytelling and reminiscing, craft demonstrations such as weaving, spinning, quilting, basket making, historic toys and games, and children's activities.
Holiday Homecoming
December 19, 2015
Enjoy an old-fashioned Christmas celebration in the Smokies with traditional music at the Oconaluftee Visitor Center