Winter Road Status

During winter, roads in the park may close due to snow and ice, especially at night when water from melting refreezes on roads. For road status information please call (865) 436-1200 ext. 631 or follow road updates at http://twitter.com/SmokiesRoadsNPS. More »
Elkmont Campground Water

Due to water line construction in the Elkmont Campground, drinking water will not be available in campground sinks. Containers of drinking water will be provided to campers upon check-in. We expect full water service to be restored by March 19.
October 10, 2012 Photos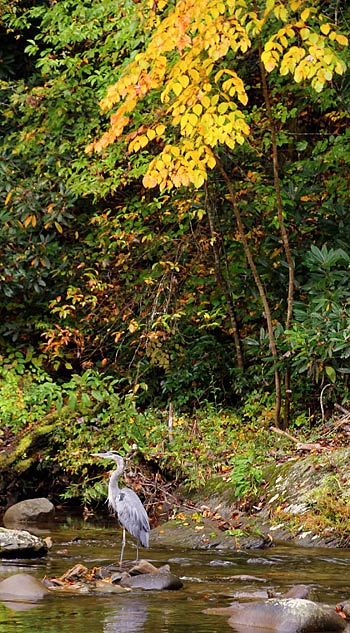 Warren Bielenberg Photo
Fall color continues to develop in the park. Although some high elevation areas are now past peak, other areas along the crest of the mountains are quite beautiful. Leaves at middle elevations are beginning to turn and there are a few pockets of color at lower elevations, though most leaves in the foolthills are still green. Scroll down the page for photos of the park this week.
Did You Know?
At 480 feet, Fontana Dam, located on the southwestern boundary of the park, is the tallest concrete dam east of the Rocky Mountains. The dam impounds the Little Tennessee River forming Fontana Lake and produces hydroelectric power. More...