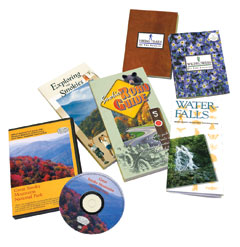 Great Smoky Mountains Association
is a nonprofit organization that operates several bookstores in the park and in surrounding communities. They carry a wide array of items to make your trip to the park more enjoyable and memorable.
Shop now!

Profits generated by purchases are donated to educational, scientific, and historical projects in Great Smoky Mountains National Park.
All purchases benefit the park!