Main Park Phone Numbers Not in Service

The two main phone numbers to the park, 378-6399 and 378-6300, are not in service at this time. Voicemail is not functioning. Please call the Visitor Center at 719-378-6395 between 8:30-6:00 MST to reach a staff member.
Hunting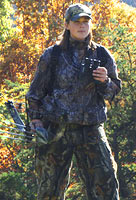 While hunting is not permitted anywhere in Great Sand Dunes National Park, licensed hunters may hunt in Great Sand Dunes National Preserve during designated legal seasons. Click "View Park Map" from any page on this website to view a map showing park and preserve boundaries.

Hunters may access Great Sand Dunes National Preserve via:
Medano Pass Primitive Road (from the west or east)
Music Pass Trailhead (from the east on CR119)
Mosca Pass (from the east on CR 583 only; hunting access is not permitted from the Montville/Mosca Pass Trailhead on the west side of the range)
Liberty Trailhead (northern backcountry access to Rio Grande National Forest and Great Sand Dunes National Preserve)

Permits and Special Regulations for Hunting in Great Sand Dunes National Preserve

Permits are not required to carry firearms through the national park or preserve. (See details on firearms regulations).

If you plan to carry out a carcass on foot or horseback through the frontcountry of the national park (via Sand Ramp Trail or the Medano Pass Primitive Road), you will need to obtain a free permit from the Visitor Center. These may be obtained in person only between 9-4:30 daily. You will need to have your hunting license and driver's license available to obtain a permit. If you plan to enter the area through the Liberty Gate, you may self-register at the trailhead for carcass transport.

Public Use Limit for Hunting with Livestock in Cold Creek (.doc Word file, 2011)
Frequently Asked Questions (FAQs) About Hunting
Updated Fall 2013
1) Can I hunt in Great Sand Dunes National Park? Hunting is prohibited within the national park but is allowed within Great Sand Dunes National Preserve.
2) Can I drive through the national park to access legal hunting areas? Yes.
3) Can I cross the national park on foot to access legal hunting areas? Yes.
4) Can I ride a horse to access hunting areas?Yes. Horses may be off-loaded at the horse trailer parking lot, ridden up the Medano Road to Point of No Return, and then continue on either the road or the Sand Ramp Trail to hunt drainages in the preserve from Medano Creek northward. Manure that falls onto the parking lot must be shoveled back into the trailer before riding away and again upon returning. Horses may also enter the park from the Baca-Grande subdivision to access the Rio Grande National Forest or the same drainages as mentioned above. There are limits to the numbers of livestock that may be in the Cold Creek drainage at one time. Please contact the Visitor Center for more information.
5) Do I need a Great Sand Dunes permit? Not if ALL activity is in the preserve. If you are planning to transport your animal through the park (limited areas), you must first obtain a free game transport permit (and a tag for your dashboard if you intend to park overnight) at the visitor center or from a ranger. (See 7) Game transport permits are valid through one day after the current hunting season. Camping permits are also required for the Cold Creek drainage. You can call the Visitor Center at 719-378-6395 between 9-4.
6) Can I set up camp in the national park and hunt in the national preserve or nearby Forest Service or BLM lands? Yes, you may camp in the park at Pinyon Flats Campground and drive to the National Preserve via the Medano Road or to other Forest Service or BLM lands to hunt (see above). Hunters may not hang game or game parts anywhere within the national park. Hunting camps are not allowed at any other location within the National Park. A hunting camp is defined as a base from which hunting activities begin and end each day.
7) Can I transport game across the park?Yes, you may transport your legally tagged and covered game in your vehicle. Game may also be transported by foot or horseback if you have in possession a current game transport permit only within the following designated corridors: The Sand Ramp Trail to either the Liberty Road or to the Medano Road; the Medano Road to the horse trailer parking lot. (See 5)
8) How do I know if I'm in the national park or not? Maps are available at the Visitor Center. It is your responsibility to know your location at all times. The national park boundary is well marked in some locations, but not so well marked in others.
9) What if I wound an animal and it enters the park. Can I pursue it? No. Contact a park ranger or call (719) 378-6399 or (719) 589-5807, to report the incident and location so that a ranger can destroy the wounded animal.
10) Are hunters required to keep their dogs on a leash at all times within the national preserve? Hunters who are lawfully using dogs during actual hunting activities, such as in pursuit of a mountain lion or retrieving game birds, may loose their dogs. Otherwise, dogs are required to be leashed.
11) I have other hunting questions. Where can I get more information? For other hunting questions contact the Colorado Parks and Wildlife (303) 297-1192 or the National Park Service Visitor Center at (719) 378-6395.
Did You Know?

Great Sand Dunes National Park and Preserve offers education programs for school and other groups by reservation, as well as regularly scheduled interpretive programs in warmer months. Programs are free. More...