Maps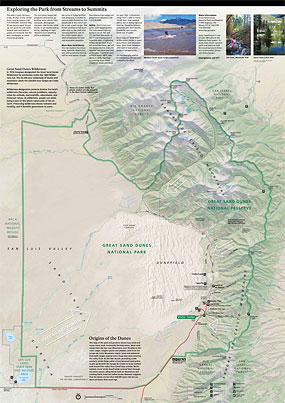 Official Great Sand Dunes National Park and Preserve Map 2014 (.pdf file, 2.7 MB)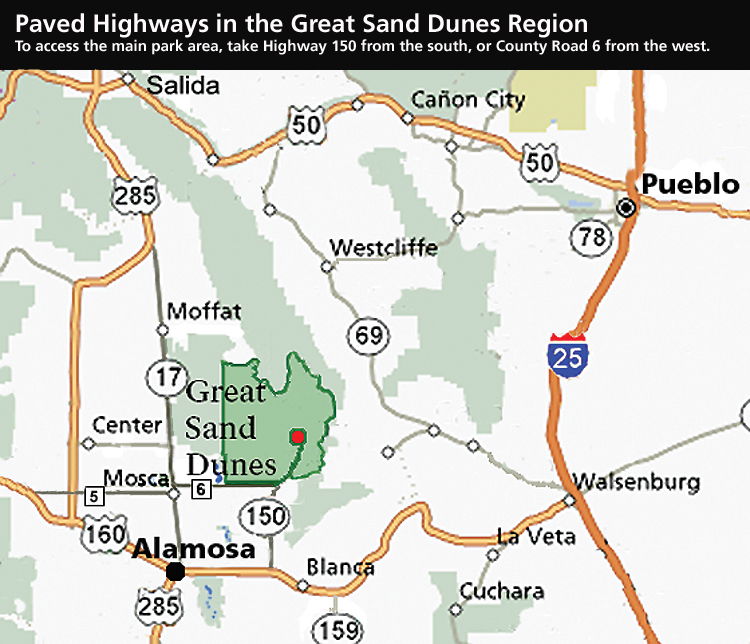 To access the main park area, including the Dunes Parking Lot, Visitor Center, and Pinyon Flats Campground, take Highway 150 from the south or County Road 6 from the west. Both are paved highways. View area map larger.
For official Great Sand Dunes maps in a variety of formats, including very high resolution for printing, please visit the NPS cartography page for Great Sand Dunes National Park and Preserve. The Great Sand Dunes bookstore, managed by Western National Parks Association and located in the park Visitor Center, carries topographic, raised relief, and trail maps of the area.

Did You Know?

The Ladies' PEO organization led the original effort to make Great Sand Dunes a national monument in 1932. Pictured at left is Myrtle Woods, a member of PEO at that time. More...