NPS Photo
Lehman Caves Tours
Lehman Caves is a beautiful limestone cave ornately decorated with stalactites, stalagmites, helictites, flowstone, popcorn, and over 300 rare shield formations. Join a ranger for a Grand Palace or Lodge Room Tour and learn about the history and geology of this unique cave.
Click here for more details on cave tours, including ticket prices and tour times.
NPS PHOTO
Astronomy Programs
Join a park ranger for evening under the beautiful dark skies of Great Basin National Park. These events are scheduled every Tuesday, Thursday, and Saturday night in the summer and most Saturdays in spring and fall. Please see our Astronomy page for details.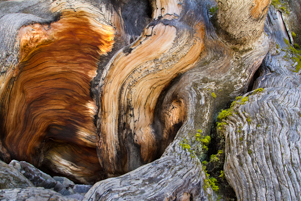 NPS PHOTO
Morning Ranger Talk
Join a park ranger daily at 10:00am at the Lehman Caves Visitor Center for a topical discussion about various features of Great Basin National Park. Topics change daily. Additional ranger led talk may be available on weekends. See our online schedule or a visitor center for topics.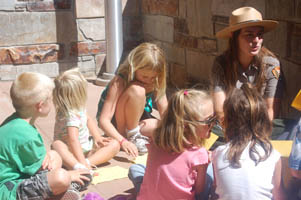 NPS PHOTO
Great Basin for Kids!
Great Basin National Park will be offering programs geared towards the younger visitor and their families. Programs will be offered most summer days at the Lehman Caves Visitor Center at 1:30pm. Parents must accompany their children to this fun and exciting program! Check at either visitor center or our online schedule above for topics. Additional programs may be available on the weekend.
NPS PHOTO
Lunch at the Bristlecones
Pack a lunch and meet a park ranger at the Bristlecone Grove Interpretive Loop along the Bristlecone Trail for a chat about these amazing trees. How do they survive in such a harsh environment? Friday, Saturday, and Sunday at noon.