Parks as Classrooms
History comes alive on Governors Island! Bring your class to explore the historic fortifications of the National Monument and learn about the island's storied past from National Park rangers!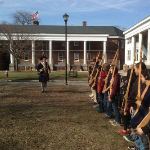 Field Trips on Governors Island
Learn More
Packed with lesson plans, primary source documents, recreation artifacts, movies, and more, our Traveling Trunks are a ready-made and easy way to make New York City and U.S. history tangible to students.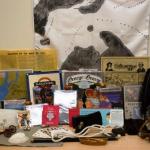 Borrow a Traveling Trunk!
Learn More