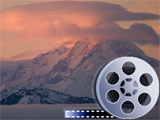 NPS
Glacier Bay Films
Glacier Bay is one of the world's most scenic locations. Now you can enjoy a variety of films about Glacier Bay. Experience glaciers, wildlife, wilderness, backcountry planning, and even some selections from our vintage vault.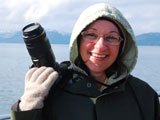 NPS
Glacier Bay Photo Galleries
Glacier Bay is a photographer's delight. Enjoy our many photo galleries and consider sending us your favorite pic for posting.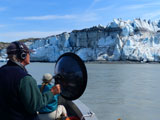 "Voices of Glacier Bay" Soundscape Project
Crashing glaciers, splashing salmon, and booming whales. Glacier Bay may offer the greatest richness and variety of natural, wild voices of any national park. Enjoy listening to some of our favorite recordings and soundscapes.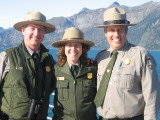 Glacier Bay Ranger Minutes
Enjoy these exclusive videos and audio interviews on a wide range of fascinating topics. Bears, birds, glaciers, whales, wilderness, trip planning, etc.

Loading the player...

Glacier Bay From Above

Strap in for a scenic flight through Johns Hopkins Inlet in Glacier Bay NP. Experience massive tidewater glaciers, jagged peaks, and picture-postcard Alaskan scenery.

Duration:

4 minutes

Credit/ Author:

T. VandenBerg NPS
Loading the player...

What's So Special About Glacier Bay NP?

Enjoy a 12-minute image montage of the spectacular sights and sounds of Glacier Bay National Park.

Duration:

12 minutes, 43 seconds

Credit/ Author:

Glacier Bay National Park