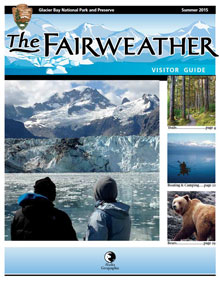 You can now download and enjoy the official visitor's guide to Glacier Bay National Park and Preserve, The Fairweather. This 40-page full color newsletter will help you plan and enjoy your journey in this immense wilderness park.
Get the current 2015 issue here
40 pages, pdf format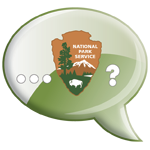 Glacier Bay Social Media
Glacier Bay National Park is experimenting with new ways to bring the park experience to visitors. We are currently using Twitter, Facebook and YouTube. We want to help you connect with Glacier Bay National Park and to meet you "where you are at", and "where you expect us to be."