Killer Whale Articulation Project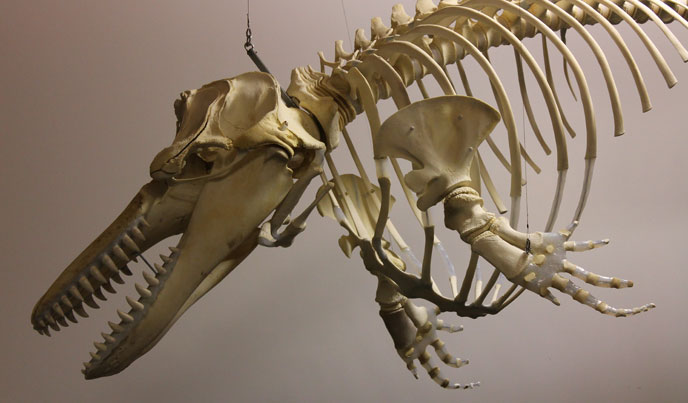 NPS / S. Schaller

In February 2014, a 12 ft. juvenile killer whale skeleton was put on display in the Gustavus Public Library.This female specimen was found dead in Glacier Bay in 2005. Her entire skeleton was collected and preserved for educational purposes. The park partnered with well-known Articulation Specialist, Lee Post, the Gustavus Public Library, the Gustavus School, and Alaska Geographic to complete the articulation and installation. The Gustavus School staff and students were thrilled to host the articulation project on site. They had the opportunity to watch Lee's daily progress and take part in educational programming. The high school students painted the cast teeth in the display.
To see this rare and unique specimen, be sure to stop by the Gustavus Public Library during your visit to Glacier Bay. You can view the whale six days a week, Monday through Saturday. Please call 697-2350 for daily hours of operation.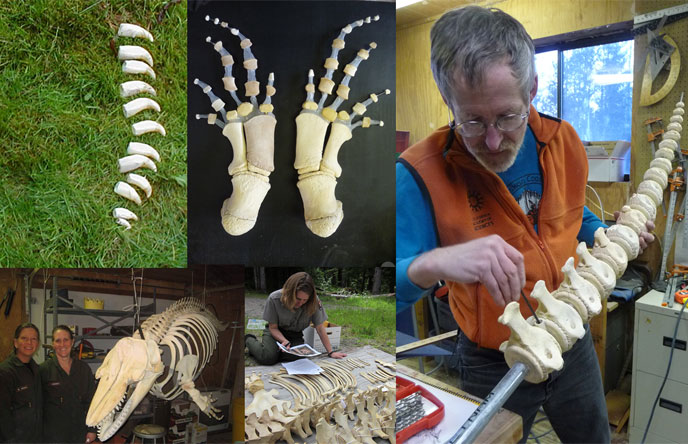 NPS
Enjoy a montage of images and music highlighting the many years of work and partnerships that culminated with the installation of a magnificent juvenile orca skeleton display in the Gustavus Community Library. 

Duration:

14 minutes, 52 seconds
There are many steps to putting a killer whale back together!