Glacier National Park is a destination for two million visitors each year. With many different facilities and attractions in the park, there is something to interest everyone. Be sure to check our Calendar to see if something special is happening the day you will be here.
NPS/Stephanie Metzler
Hiking
With miles and miles and miles to choose from, use these resources to pick what hike is right for you.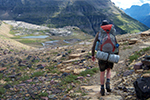 NPS/Stephanie Metzler
Backcountry Camping
Trails criss-cross the park and some lead to small backcountry campsites. Watch informative videos, plan your route, check availability, and more.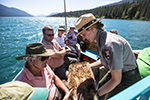 NPS / Jacob W. Frank
Ranger-led Activities
Our scheduled activities include a variety of ranger-led programs, from easy walks and evening talks, to all-day hikes and boat tours.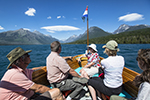 NPS/ Jacob W. Frank
Guided Tours
Rangers are not the only naturalists that lead groups in the park. Check out the tour options offered by park concessions.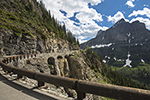 NPS / Jacob W. Frank
Driving the Going-to-the-Sun Road
A quintessential part of any Glacier visit, Going-to-the-Sun Road connects the east and west sides through the middle of the park. Drive, bike, tour, or take the free shuttle.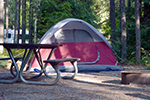 NPS
Camping
Spend a night in the woods! Check campground status, learn the regulations, and the importance of keeping a clean camp.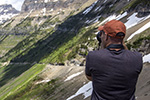 NPS / Jacob W. Frank
Photography
Glacier is a photographer's paradise. Here are a few tips of things to see from our park photographers if you are looking for some great places to shoot. Be sure to follow us on Instagram, Facebook, and Flickr for more photos of Glacier.
NPS
Bicycling
Learn the rules for biker access on Going-to-the-Sun Road and other opportunities available to cyclists.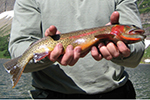 NPS
Fishing
Don't let the big one get away. No license is needed to fish in the park, but you do need to know the many rules and limits, which vary with each body of water.
NPS
Boating
Before you ply the waters of Glacier's lakes, learn the rules and regs. Aquatic invasive species are a serious park concern and you will need to acquire a free permit and pass inspection before launching any motorized/trailered boat. Hand-propelled craft need a self-certification form.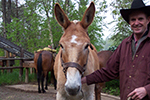 NPS
Private Stock Use
Learn the rules associated with stock use in Glacier, including which trails are not stock-friendly and where to find loading ramps.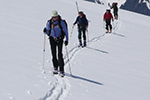 NPS
Cross-country Skiing
There is fun to be had when the snow flies in winter. See trail recommendations and check conditions.