Weather
Gateway National Recreation Area includes several separate land areas spread throughout the New York metropolitan area. The New York area experiences four distinct seasons. Temperatures are moderate in the spring and fall, but range from the high 90's during the summer to snow and sleet in winter.
Please use caution whenever visiting the park. Following us on Twitter is one good way to learn about park closures due to adverse weather.
Below are forecasts from the National Weather Service for different geographic sections of Gateway.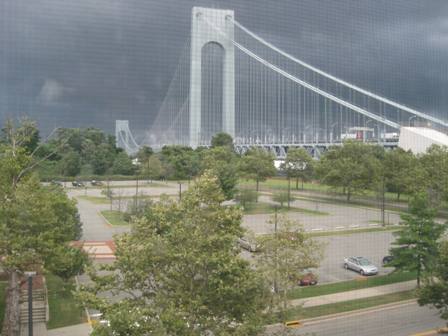 NPS PHOTO
Weather forecast for:


Did You Know?

All of Gateway NRA's units include sites that defended New York Harbor from attacks from the sea, from the Revolutionary War through World War II. They are Fort Hancock, Fort Tilden, and Fort Wadsworth. Learn about the history of coastal defense by visiting any of these sites. More...