Sand Replenishment at Jacob Riis Park Beach

Sand replenishment at Jacob Riis Park Beach has begun. During this project, sections of the beach will be closed to the public for their safety. Replenishment is expected to take up to two weeks.
The Floyd Bennett Field Archery Range will be closed on October 22

Sections of the archery range parking lot will be excavated by the Army Corps of Engineers, to remove defunct fuel lines. The archery range will reopen October 23.
Staten Island Unit Permits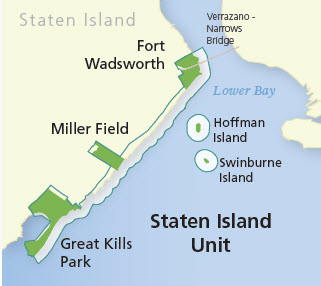 NPS IMAGE
Great Kills Park: A $50 Boat Launch Permit is available for Great Kills only, and the launch site operates from April - November. Great Kills Ranger Station is open Friday through Monday from 9 AM to 4:30 PM. Call 718-987-6790 for more information.
Crooke's Point: A $50 Nature Study Permit is available. Call 718-987-6790 / 718-351-6970 for more information.
World War Veterans Park at Miller Field: Permits are required for community garden plots, sports fields, and picnicking. Call 718-351-6970 for further information during office hours. (Garden and Picnic area currently closed.)
Special Use Permit Application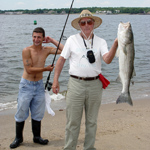 NPS PHOTO
Fishing and Surfing Parking Permits
Staten Island Unit sells fishing and surfing parking permits at Great Kills Park Friday through Monday 9 A.M. to 4:30 P.M. For more information call 718-987-6790.
*Please call ranger station prior to visit*
In order to receive a permit you must first register with the New York State Department of Environmental Conservation.
For more information : http://www.dec.ny.gov/permits/54950.html
Did You Know?

Gateway National Recreation Area is mostly made up of water, making it a boater's paradise! Canoeing, kayaking, fishing and sailing are just a few of the ways to enjoy the park. More...