Sandy Hook's False Tip Closed

The false tip area of Sandy Hook is closed due to safety concerns while the Army Corps of Engineers continues their dredging operations.
Staten Island Unit Permits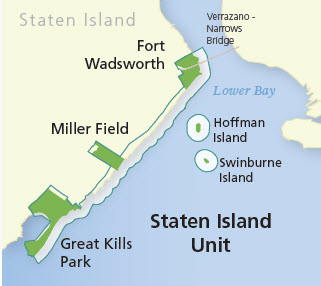 NPS IMAGE
Great Kills Park: A $50 Boat Launch Permit is available for Great Kills only, and the launch site operates from April 1 - November 30. Great Kills Ranger Station is open Wednesday through Friday from 10 AM to 2 PM, Sunday 9 AM - 4:30 PM. Call 718-987-6790 for more information.
Crooke's Point: A $50 Nature Study Permit is available. Call 718-987-6790 / 718-351-6970 for more information.
World War Veterans Park at Miller Field: Permits are required for community garden plots, sports fields, and picnicking. Permits are issued Wednesday through Sunday only at Miller Field Ranger Station. Call 718-351-6970 for further information. For questions seven days a week, call 718-351-6970 during office hours.
Special Use Permit Application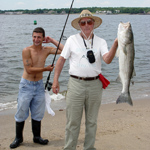 NPS PHOTO
Fishing and Surfing Parking Permits
Staten Island Unit sells fishing and surfing parking permits at Great Kills Park on Wednesday through Friday, and Sunday 10 A.M. to 2 P.M.
Miller Field sells permit Wednesday through Sunday 9 A.M. - 4:30 P.M. Contact the Staten Island Unit at 718-987-6790 for information on permit sales at those locations.
*Please call ranger station prior to visit*
In order to receive a permit you must first register with the New York State Department of Environmental Conservation.
For more information : http://www.dec.ny.gov/permits/54950.html
Did You Know?

Did you know that many celebrities visited Fort Hancock in World War II? Judy Garland performed for the soldiers at Fort Hancock in 1943. Lana Turner also visited the fort during the war. More...