Management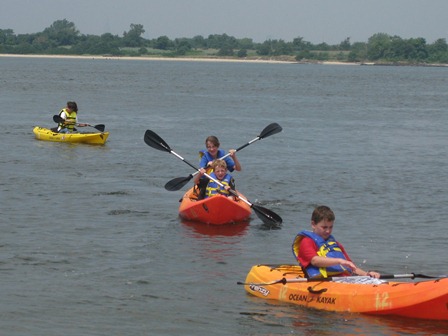 NPS PHOTO
Dear Friends,
On behalf of the planning team, I am pleased to announce that the Record of Decision for the General Management Plan and Environmental Impact Statement for Gateway National Recreation Area has been approved.
It is the culmination of a great deal of time, effort, energy and input from members of the public; New York City agencies; other federal, state and local agencies; interested organizations and their members; and the National Park Service. The comments and suggestions that many of you provided made the final plan an even stronger vision for the future of Gateway - your participation has made a difference.
The National Park Service values you interest in continuing a meaningful connection with the park, and we look forward to implementing this plan with your support. As the life of this GMP is expected to be 20 years, it may be many years before some of the projects in the plan are funded and implemented. In some cases, there will be additional opportunities for public participation to refine the details while remaining consistent with the GMP direction. The NPS will do our best to be true to the intent of the GMP.
On behalf of the National Park Service family, please accept our most sincere gratitude for your commitment and dedication to this process over the past 5 years. It is time now to come together in the work ahead to implement the plan.
The Record of Decision is available here.
Sincerely,
Jennifer T. Nersesian
Superintendent
Gateway National Recreation Area
Ortega Enterprises. Used by permission.
Looking for a beach club or other business at Gateway?
A list of websites and phone numbers of concessions operating at Gateway, including the Silver Gull and Breezy Point beach clubs, can be found here.
The National Park Service, with the advice of the Fort Hancock 21st Century Advisory Committee, is seeking interested parties to redevelop historic structures in the Sandy Hook Unit of Gateway National Recreation Area. Submissions are due by 5 pm December 16, 2013. Individuals, governmental agencies, not-for-profit and for-profit orgnizations are welcome to submit proposals. All legal uses will be considered.There will be two site visits: November 6 and November 14 at 10 a.m. Read more


Laws and policies

Read the Compendium, which lists park regulations. Learn about the locations of First Amendment areas throughout Gateway. Study the laws, regulations and policies which govern this national park. Read More

Fort Hancock 21st Century Advisory Committee

Sandy Hook Unit includes the Fort Hancock and Sandy Hook Proving Ground National Historic Landmark. How can these distressed historic buildings not only be preserved, but create a viable, vital community? This committee is looking for solutions. Read More

Breezy Point parking FAQs

Find out why Gateway no longer allows parking on natural areas near Breezy Point Cooperative as well as some possible solutions which the park has discussed with BPC members. Read More
Did You Know?

The first transatlantic flight departed from the Rockaway Naval Air Station on Jamaica Bay in 1919. Today, it is the site of Gateway NRA's Jacob Riis Park.