Birds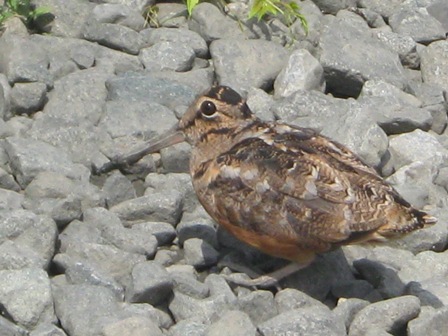 NPS PHOTO
Gateway is Great for Birds and Birdwatchers
Gateway has over 325 species of birds, most of them visiting as they migrate along the Atlantic Flyway. Some of these bird species, such as the piping plover, are threatened or endangered. They find food, shelter and protection within the borders of this national park.
The Birds of Gateway Field Guide features 12 of the more noticeable species in the parks three units of Sandy Hook, Staten Island and Jamaica Bay, along with the seasons when these birds can be seen here. Advanced birders might prefer the Jamaica Bay Bird Checklist. How many species can you spot?
Our new webpage features Bird Biographies of some of the better known birds you might see at Gateway.
Did You Know?

Did you know that the Sandy Hook Light was dimmed in World War II and painted in camoflague? Homes and businesses within five miles of the ocean were required to use blackout curtains in order to protect ships from attacks by German U-Boats. More...