Sand Replenishment at Jacob Riis Park Beach

Sand replenishment at Jacob Riis Park Beach has begun. During this project, sections of the beach will be closed to the public for their safety. Replenishment is expected to take up to two weeks.
Birds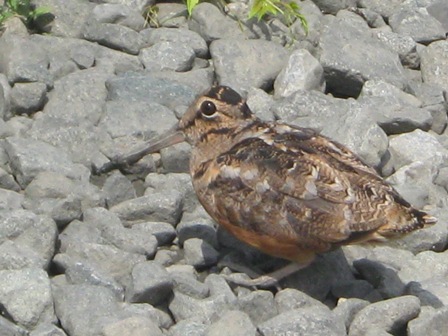 NPS PHOTO
Gateway is Great for Birds and Birdwatchers
Gateway has over 325 species of birds, most of them visiting as they migrate along the Atlantic Flyway. Some of these bird species, such as the piping plover, are threatened or endangered. They find food, shelter and protection within the borders of this national park.
The Birds of Gateway Field Guide features 12 of the more noticeable species in the parks three units of Sandy Hook, Staten Island and Jamaica Bay, along with the seasons when these birds can be seen here. Advanced birders might prefer the Jamaica Bay Bird Checklist. How many species can you spot?
Our new webpage features Bird Biographies of some of the better known birds you might see at Gateway.
Did You Know?

Did you know that Fort Hancock, unlike most Army posts during World War II, had a racially integrated unit? The 1225th Army Service Unit had African-American soldiers and in 1943 received a group from the Women's Army Corps. More...