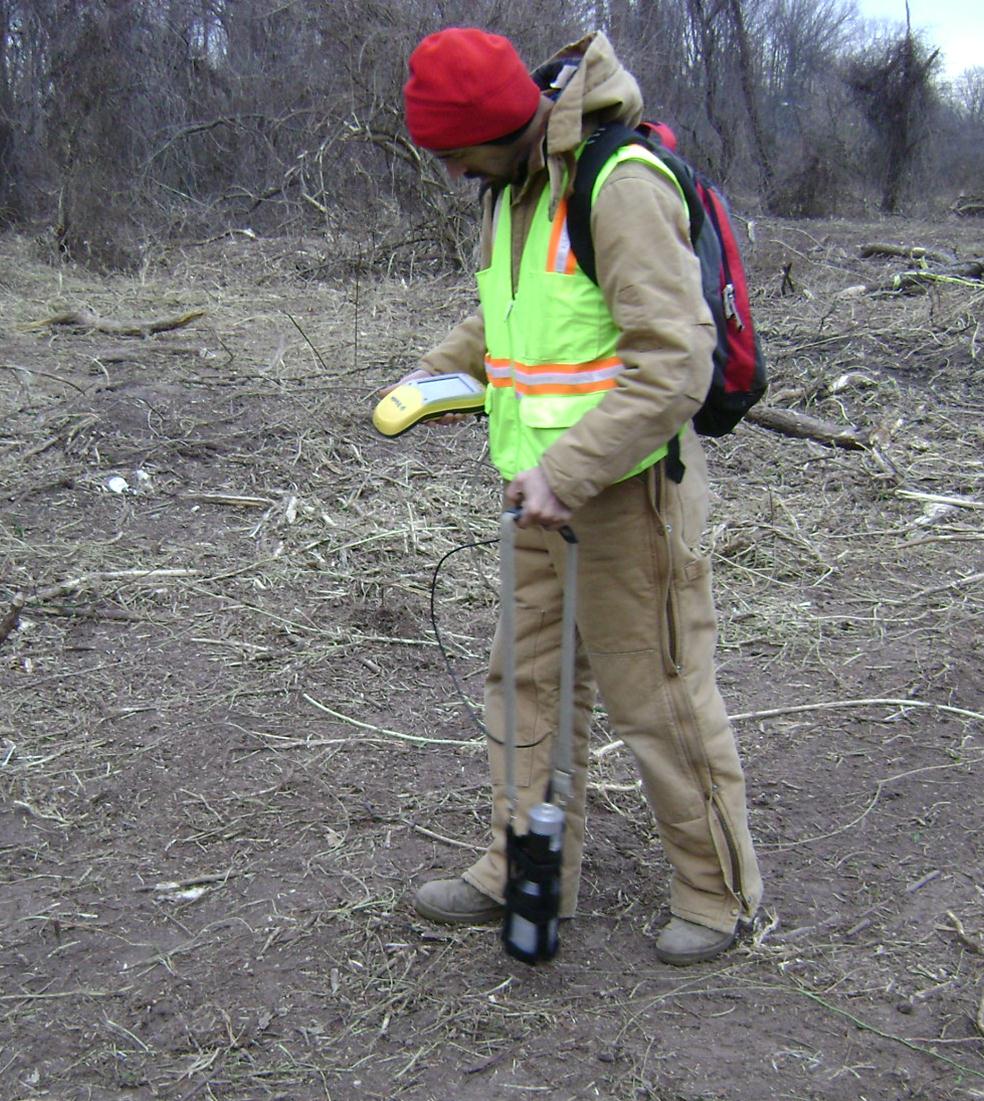 National Park Service
Potential Safety and Health Risks
Radiation is energy given off by atoms and is present in nature all around us. Everyone is exposed to low levels of radiation every day from naturally occurring radioactive elements, from cosmic (sun) rays, and man-made exposures like medical x-rays.
On average we receive a dose of about 620 mrem per year from radioactive materials naturally present in the environment as well as medical procedures and the use of consumer products. Mrem stands for millirem or 1/1,000 of a rem, which is the unit that measures what effect radiation has on the body. Here are some other doses for comparison:
chest x-ray - 10 mrem (each)
dental x-ray- 1.5 mrem (each)
food and water - 40 mrem (annual)
The radioactivity measured on contact at Great Kills Park ranges from 0.01 mrem/hr to 20 mrem/hr. Within a few feet of the source of contamination the gamma radiation levels found at the site drop off to normal background. Air monitoring in the park has not identified any elevated levels of radioactivity in the air. The NPS has installed fencing to restrict access to the contamination to prevent contact and signage to inform the visitors of the closed areas. The established boundaries put visitor safety, our highest priority, first.
Current Status
Contractors are currently working at Great Kills Park to complete a radiological survey and to remove or continue to restrict access to areas with elevated radioactivity. By the summer of 2014, the NPS will have installed over 20,000 feet of perimeter fence, cut back vegetation and performed a gamma survey over 265 acres (or over 11.5 million square feet), and excavated approximately 40 locations of radioactive contamination which pose the greatest potential health risk.
Through the course of implementing these response actions, NPS has identified more than 200 locations of elevated radioactivity spread over the 265 acre waste filled area of the park that require follow up investigation.
Although the current actions will protect public health and the environment for the short term, the NPS has determined it is appropriate to initiate a more long term and comprehensive investigation to characterize the extent of the remaining contamination.
The CERCLA process establishes rigorous requirements by which the site is investigated, cleanup standards are identified, and alternatives are evaluated in order to ensure the permanent remedy selected will be fully protective of human health and the environment.