Family Fun at Gateway NRA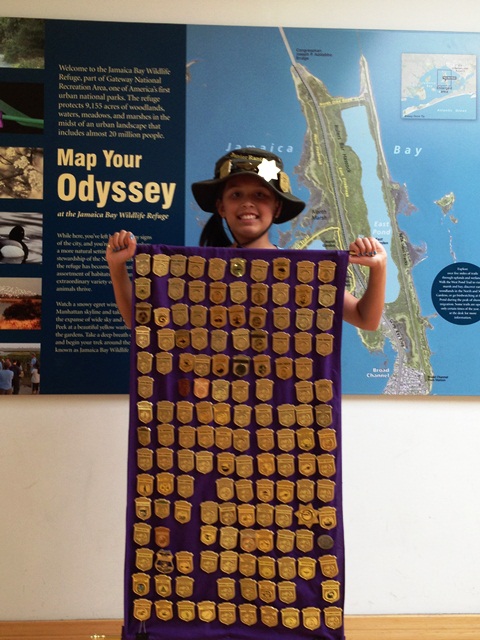 NPS Photo
Upcoming Programs:
Harp Petting Zoo for Kids
Jamaica Bay Wildlife Refuge –Queens
Sunday, February 22
3 pm – 4:00 pm
It's winter and we don't have a lot of wildlife around but come to see what strange beasts these are. Harpist Mia Theodoratus will bring a variety of instruments for demonstration. See a pedal harp, a Celtic harp, an electric harp. Kids with an inquisitive mind and clean hands can examine instruments. A performance by the ensemble will conclude the program.
Let's Move Outside Junior Rangers
Let's Move Outside Jr. Rangers is a fitness initiative dedicated to getting kids and families to take advantage of America's outdoors with active recreation and learning in National Parks. Children ages 7-12 are invited to get a healthy start to a healthy future by participating in any of the guided programs that are offered at all of Gateway's sites, throughout the year. In addition, they can embark on a self-guided Jr. Ranger adventure with their families, by picking up a Jr. Ranger booklet at any visitor contact station. Jr. Rangers who participate in ranger-guided programs or the self-guided program can earn a certificate, Junior Ranger badge or a special patch, while championing the Jr. Ranger motto: "explore, learn and protect."
Look for the programs that the park offers in the quarterly program guides for each unit. Or, follow us on Facebook, or Twitter.
Make your local national park, your "Gateway" to adventure, fitness, and fun!