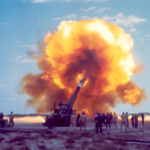 Fort Tilden was established in 1917 as a U.S. Army Coast Artillery Post. Along with Forts Hancock and Wadsworth, it protected the entrance to New York Harbor from naval attack during World War I and World War II. During the Cold War, Fort Tilden became a Nike Missile installation.
For a more detailed history, click here.
Fort Tilden is listed on the National Register of Historic Places.
.