Bring Your Class to Gateway!

Teachers and students can explore most park sites by participating in a variety of ranger-guided programs and self-guided field trips.
Note: Due to high demand for our free ranger guided programs, we can accommodate no more than two classes per school.
Be a pollinator protector and a soil sleuth at the Jamaica Bay Unit, host of several exciting nature-based programs.
Combine history and science as you defend New York Harbor with air powered cannons in the program "Sentinels of Our Shores" at Fort Wadsworth. Nature based programs are also available in the
Staten Island Unit.

Sandy Hook Unit has many educational opportunities in both natural and cultural history offered by partner organizations.

For more information, or to schedule a trip, contact Geri Kobryn-Blatter at 718-338-3338 ext. 274 or e-mail us.

NOTE: Each program except for Sentinels of our Shores is also available as a self-guided teacher-led program. Call or e-mail for more information!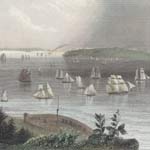 Sentinels of our Shores
Location: Fort Wadsworth, S. I
How did a young United States defend its greatest port, New York City? Sentinels of Our Shores takes upper elementary students back to the year 1846, when war clouds gathered over the US, Canada and Mexico.
Learn more >>
---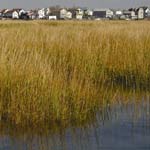 Habitats by Land and Sea: Restoring Resiliency
Location: Jamaica Bay Wildlife Refuge, Queens, NY
What does a resilient habitat look like? In the wake of Hurricane Sandy, we all were tested. Now it is your chance to test the Jamaica Bay Wildlife Refuge to to investigate what makes an ecosystem resilient to flooding and effects from climate change.
---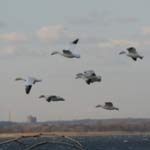 Bird Migration and Climate Change
Location: Jamaica Bay Wildlife Refuge, Queens, NY
Is climate change affecting the bird population? Kids can view many species of birds at the Jamaica Bay Wildlife Refuge Center, while learning really cool science facts from which they can then postulate scientific hypotheses.

Learn more >>

---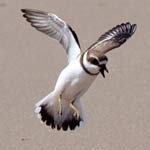 Investigating Bird Adaptations and Behavior
Location: Jamaica Bay Wildlife Refuge: Queens, NY
Why do birds do what they do? Students will be engaged in exciting activities about bird behavior in the outdoor laboratory at Jamaica Bay observing birds & collecting data using an ethogram.

Learn more >>

---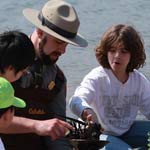 Is Dead Horse Bay Dead or Alive?
Location: Floyd Bennett Field, Brooklyn, NY
Explore the rich diversity of organisms and the complex relationships found at Dead Horse Bay and determine whether or not Dead Horse Bay is dead or alive.
Note: This program is currently on hold so that we can offer our ranger guided Habitats by Land and Sea program at the Jamaica Bay Wildlife Refuge.


---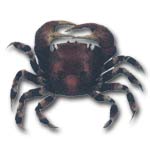 Marine Invaders
Location: Fort Wadsworth, S. I. and Jamaica Bay, NY
Kids explore living and breathing science using techniques actual scientists use to make discoveries about the Asian crab. Previous groups of students have yelled and cheered during this program. Marine Invaders is a tide dependent program and works best on days when the tide is falling during the hours of 10 AM to 12 PM.

Note: This program is currently on hold so that we can offer our ranger guided Habitats by Land and Sea program at the Jamaica Bay Wildlife Refuge.

Learn more >>
---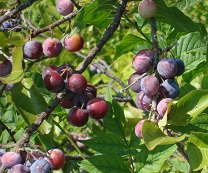 Towering Trees and Bursting Buds: Plant Phenology
Location: Jamaica Bay Wildlife Refuge, Queens NY
Be a botanist for a day. Gaze up at towering trees. Touch a tree bark. Learn how plants grow from a seed. Take a nature hike to learn all about trees and the impact climate has on their growth.

Note: This program is currently on hold so that we can offer the ranger guided program Habitats by Land and Sea at the Jamaica Bay Wildlife Refuge.

Learn more >>
---