Join Our Friends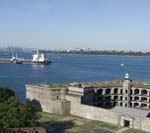 The National Parks of New York Harbor Conservancy
The National Parks of New York Harbor Conservancy is a public-private partnership with the National Parks of New York Harbor and sanctioned as its primary partner under a U.S. Department of the Interior General Agreement. With nearly 27,000 acres, the National Park Service is one of the largest caretakers, public or private, on the waterfront, hosting approximately 20 million visitors annually -- four million of whom visit through Lower Manhattan to the Statue of Liberty and Ellis Island.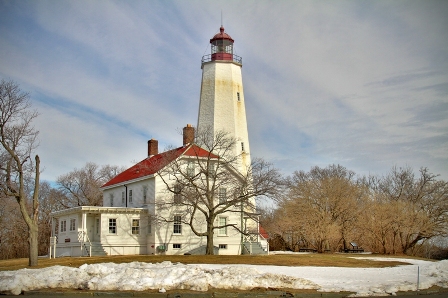 NPS photo
The Sandy Hook Foundation is the official friends group of the National Park Service (NPS) at the Sandy Hook Unit, Gateway National Recreation Area.

Established in 1989, the Foundation's goal is to nurture and protect all of Sandy Hook including Fort Hancock, a National Historic Landmark site, by supporting programs and projects of environmental, historic, and cultural importance. The Sandy Hook Foundation is a not-for-profit charitable organization that relies on the generosity of individuals, foundations, and corporations, as well as dedicated volunteers, to reach its goals.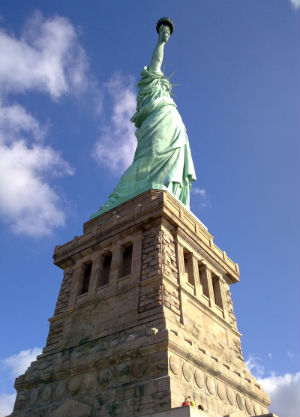 NPS photo
For more than 100 years, private philanthropy has been helping to improve, preserve and protect America's National Parks. For over forty years, and without federal appropriations, the National Park Foundation, chartered by Congress as the only national charitable partner of America's National Parks, has sustained this legacy of private philanthropy.


Follow the Jamaica Bay Ospreys from the Jamaica Bay Wildlife Refuge

Wonder where the Osprey go when it gets cold? Or where they like to fish? Follow the Osprey from the Jamaica Bay Wildlife Refuge and find out. Read More

What is a public-private partnership?

PPPs allow public and private entities to share resources, risks and rewards towards a common goal. Read More

NPS Laws and Policies

Like all national parks, Gateway was created by federal law. See what laws govern the park and how laws and regulations affect you as a visitor and a citizen. Read More