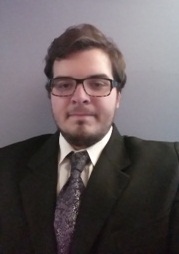 The United Activities Unlimited & National Park Service Connection
Two years ago I was looking over Facebook – as I usually do whenever I'm bored out of my mind – when I decided to look on the United Activities Unlimited (UAU) page to see if they had any jobs available. I had worked for the Summer Youth Employment Program (SYEP) when I was seventeen years old and really enjoyed my time. On the page I saw a job posting for the position of "Site Monitor" and figured that it sounded like a good summer job that would keep me busy while I could earn some money. I contacted the organization, came in for an interview, and filled out an application near the end of June of that year. I honestly didn't think it would be something I would do for more than one summer or something I particularly would love doing. That was before I realized just how truly amazing the program and my site was.
I was assigned to Miller Field, supervising the participants who were assigned to work for the National Park Service (NPS). I had played soccer at the field when I was a kid so I knew a little about the site already. My first day I met with George W. Frame and Keith White, two of the NPS employees working with UAU. I was surprised at how much time, effort, and knowledge was put into the program; that's when I realized that this was something that not only helped these participants, but the community around us as well. The knowledge I learned from George especially is something that I carry with me every day and use more often than I ever thought I would. Seeing these participants work and bringing real noticeable change to the community we all share is irreplaceable as far as I'm concerned.
The really surprising thing is that the majority of these workers are only teenagers, yet they work harder and more efficiently than I could have thought possible. Near the end of the summer of 2014 I started seeing real improvement. Invasive plants, such as mugwort, were being removed by the bag-full in order to make room for the plants the participants planted. Garbage was being cleaned up at an incredibly fast pace, and we made sure we left the park better off than it was when we found it. This summer, I knew what I was getting into and I was excited about it. Not only to see where our progress was from last summer, but how great this group of workers would be. I was not disappointed. The first day I saw our plants from last year growing and large patches of invasive plants gone. But there was still plenty of things to be done.
This year we've been cleaning up the garbage more, removing sand sedge from the beaches, and making sure that everything is being given the attention it deserves. The National Park Service and United Activities Unlimited have entered into a tremendous partnership that I hope continues for many years to come. It's an amazing experience not only because of what we're doing for the community, but it truly does have an effect on the workers and the supervisors like myself. As President Theodore Roosevelt once said, ""Of all the questions which can come before this nation…there is none which compares in importance with the great central task of leaving this land even a better land for our descendants than it is for us." This is why I do this, – why we all do this – to leave our land better off for years to come.
Stories From Our Volunteers
ConSERVE NYC
In 2013, The SCA (Student Conservation Association) volunteered at Gateway to help with Sandy Recovery efforts by cleaning parks and beaches. Now, they're back as part of ConSERVE NYC and will be helping to build resiliency in New York City's Public Parks. Check out what they did here.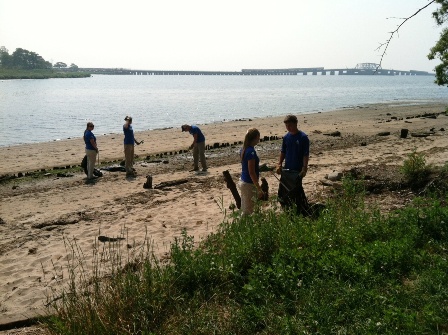 Photo by SCA
Sandy Recovery
The SCA (Student Conservation Association) volunteered at Gateway during the summer of 2013 to help repair our parks and beaches due to the damage from Hurricane Sandy. One group made a fantastic effort at Frank M. Charles Memorial Park in Howard Beach and was intrinsicly rewarded. Check out what they did here.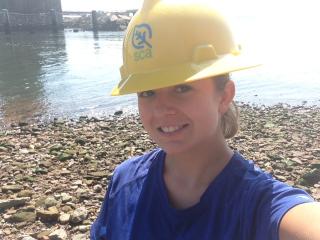 Photo by Student Conservation Association
Volunteers Speak
Sandy recovery by the SCA for summer 2013 has ended, but our volunteers are still connected by heart! Find out how volunteering with the SCA has changed Victoria Pennacchio and her crew members.
Read this special Q&A with Jeff Sohn about why he wanted to volunteer with the SCA and Gateway.
See what James Coyle has to say about what he learned after working with his SCA group at Jacob Riis Park.
Vicki Rubino also had a lot of fun with her new teammates at Fort Wadsworth, Miller Field, and Great Kills Park while moving a ton of sand.
Check out Carolyn Lucy's first week with her group working on Floyd Bennett Field.
Loading the player...

Hurricane Sandy Recovery with the Student Conservation Association

Members of the Student Conservation Association reflect on their summer doing Sandy recovery work at Gateway National Recreation Area

Duration:

2 minutes, 42 seconds
Loading the player...

Creating the Next Generation of Conservation Leaders

Members of the Student Conservation Association "wrap up" their summer doing Hurricane Sandy recovery projects at Gateway National Recreation Area.

Duration:

50 seconds