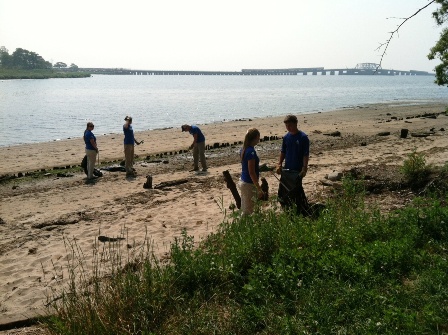 Photo by SCA
Stories From Our Volunteers
Sandy Recovery
The SCA (Student Conservation Association) has been working in Gateway this summer to help repair our parks and beaches due to the damage from Hurricane Sandy. One group made a fantastic effort at Frank M. Charles Memorial Park in Howard Beach and was intrinsicly rewarded. Check out what they did here.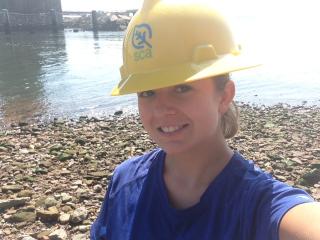 Photo by Student Conservation Association
Volunteers Speak
Sandy recovery by the SCA for summer 2013 has ended, but our volunteers are still connected by heart! Find out how volunteering with the SCA has changed Victoria Pennacchio and her crew members.
Read this special Q&A with Jeff Sohn about why he wanted to volunteer with the SCA and Gateway.
See what James Coyle has to say about what he learned after working with his SCA group at Jacob Riis Park.
Vicki Rubino also had a lot of fun with her new teammates at Fort Wadsworth, Miller Field, and Great Kills Park while moving a ton of sand.
Check out Carolyn Lucy's first week with her group working on Floyd Bennett Field.
Loading the player...

Hurricane Sandy Recovery with the Student Conservation Association

Members of the Student Conservation Association reflect on their summer doing Sandy recovery work at Gateway National Recreation Area

Duration:

2 minutes, 42 seconds
Creating the Next Generation of Conservation Leaders

Members of the Student Conservation Association "wrap up" their summer doing Hurricane Sandy recovery projects at Gateway National Recreation Area.

Duration:

50 seconds