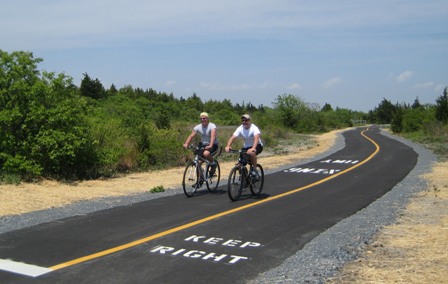 NPS PHOTO
Gateway Business Services

Concessioners fill a vital role in helping the National Park Service carry out its mission. Private companies enhance visitor experiences by providing services that NPS sites otherwise would not provide.
In 2011, nine concession operators provided services at Gateway National Recreation Area. These concessions included food concessions, beach clubs and other recreational operations.
By welcoming the private sector as a partner in park operations, the National Park Service broadens the economic base of the region in general and the communities surrounding the parks in particular.
Parties looking for business opportunities are advised to regularly check this site and the NPS Commercial Services Program website. For further information, e-mail us at the Gateway Business Management Office.

Leasing and Concession Information
For more information on NPS commercial services, click on the links below.
Commercial Leasing of Park Buildings at Riis Beach
The National Park Service at Gateway National Recreation Area has released a Request for Proposal for commercial leasing opportunities of Jacob Riis Park's Bay 9. Parties interested in this opportunity should carefully review the Request for Proposals (RFP) for more information and deadlines.
This RFP provides the opportunity for an interested individual or organization to submit a proposal to the National Park Service to lease one of these two properties. Whoever submits the proposal for the property, judged best under the RFP selection criteria, will be given an opportunity to negotiate a final lease agreeable to both the offeror and the National Park Service.
The NPS is seeking a Lessee to provide high quality food and beverage services and maintain the Bay 9 facility for a term of up to five years.
Here's more information on this RFP.
Maps of Gateway's three units: Jamaica Bay, Sandy Hook and Staten Island

There's so much to do wherever you go in Gateway: Sandy Hook, Staten Island or Jamaica Bay. The right map will help get you there. Read More

NPS Laws and Policies

Like all national parks, Gateway was created by federal law. See what laws govern the park and how laws and regulations affect you as a visitor and a citizen. Read More

Permits

Commercial filming and photography and planning large, one-time events require permits from one of Gateway's three units: Sandy Hook, Jamaica Bay or Staten Island. How do you do that? Start by clicking here. Read More