Anaktuvuk Pass, Alaska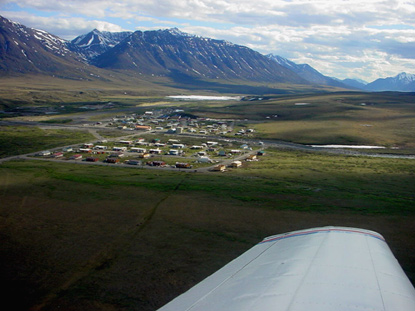 NPS photo
Anaktuvuk Pass (Map) is a remote village located within the Park and Preserve boundaries. It was established along a major caribou migration route in the early 1950s by the last remaining band of semi-nomadic Nunamiut Eskimo.
Even today, the residents continue to depend on caribou and other natural resources for food, clothing and cultural continuity.
Learn more about the history of Anaktuvuk Pass and the Nunamiut people who live there.


Did You Know?
Reminders of an older time, remains of ancient caribou skin tents can still be seen in Gates of the Arctic National Park. More...