Chancellorsville Visitor Center Closed Beginning Dec. 23

The Chancellorsville Battlefield Visitor Center will be closed for renovation work until March 15, when we expect to open on a limited basis. The information desk, restrooms, and bookstore will open then, but exhibits will be closed as we install new.
Exhibit renovations at Fredericksburg Battlefield Visitor Center

The Fredericksburg Battlefield Visitor Center will be closed Friday, March 7, and exhibits will be unavailable as we work on dismantling existing exhibits and prepare for new. The bookstore will remain open.
Photo Gallery
Did You Know?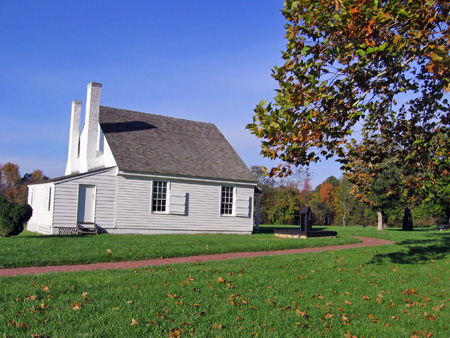 Stonewall Jackson was wounded next to the modern Chancellorsville Visitor Center on May 2, 1863, but died eight days later of pneumonia in what is now called the Stonewall Jackson Shrine. More...