Plan Your Visit
Welcome to Flight 93 National Memorial.
Flight 93 National Memorial officially dedicated and opened the first elements of the permanent memorial on Saturday September 10, 2011. Please check our hours of operation and other links under the 'Plan Your Visit' section when preparing a visit to the memorial.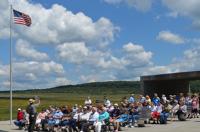 Schedule of Events
Interpretive programs? Activities for kids? Find out what is going on at the memorial to help you plan your visit. Explore more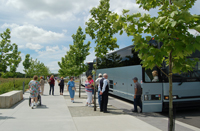 Group Visit Information
Visiting with a bus group, school group, motorcycle ride, or other large group? Thinking about conducting a wreath laying or other ceremony as part of your visit? Find out how to plan your group visit


Did You Know?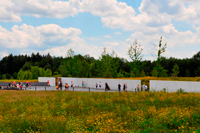 The Memorial Plaza at the crash site is now open to the public. Work continues on other elements of the memorial. More...