Things To Do
The permanent Flight 93 National Memorial is now OPEN. Please check back for details and updates concerning park programs and events.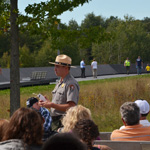 Schedule of Events
Find out what interpretive programs and events will be offered during your visit. Learn more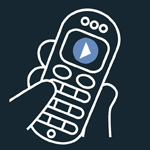 Explore With Your Cell Phone
Explore the memorial through our cell phone tour. Different tours help orient you to the memorial, learn about the story, and discover the memorial's design. Call when you arrive or from anywhere. Scan a QR code to explore our mobile site. Learn how to Dial and Discover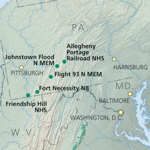 Discover the National Parks of Western PA
Flight 93 National Memorial is just one of five National Park sites in Western PA. Through these other parks, you can explore the story of a great flood, a world war on the frontier, politics in the early days of the nation, and engineering feats. Learn more

Did You Know?

An average of 300,000 people have visited each year since the memorial's dedication in September 2011