More Park Facilities Reopen During May 2013

Watch Hill and Sailors Haven marinas open May 10. Limited ferry service from Sayville to Sailors Haven resumes May 13 and ferries from Patchogue to Watch Hill start on May 18. Remaining park facilities to reopen by May 25, 2013. More »
Fire Island Biennial Science Conference
Fire Island National Seashore's 8th Biennial Science Conference was conducted during National Park Week in April 2012.
8th Biennial Planning, Science and Research Conference
Patchogue-Watch Hill Ferry Terminal
Village of Patchogue, NY 11772

Friday, April 27 and Saturday, April 28, 2012

For more information, please contact us:
by phone:
631-687-5030

by mail:
Fire Island National Seashore Resource Management
120 Laurel Street
Patchogue, NY 11772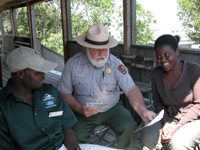 Since 1997, Fire Island National Seashore has hosted a biennial conference to present-to the general public-scientific information from National Park Service-funded projects. This conference provides an opportunity to learn about natural and cultural resource research projects currently or recently conducted on Fire Island and at the William Floyd Estate, as experts from academia, government and conservation organizations provide information about their work. An additional value of the conference is the ability for you to communicate directly with the researchers, other public agencies, and park staff.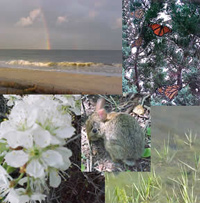 Biennial Science Conference Abstracts
A brief synopsis of the presentations from Fire Island National Seashore's past biennial conferences is available on-line for the following years:
Did You Know?

You may drive to either end of Fire Island, and walk to Fire Island National Seashore from either Robert Moses State Park or Smith Point County Park. You should anticipate long lines of traffic on warm, sunny weekend days. More...