More Park Facilities Reopen During May 2013

Watch Hill and Sailors Haven marinas open May 10. Limited ferry service from Sayville to Sailors Haven resumes May 13 and ferries from Patchogue to Watch Hill start on May 18. Remaining park facilities to reopen by May 25, 2013. More »
Smith Point County Park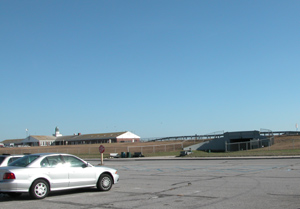 Smith Point County Park is located at the eastern end of Fire Island. While it's within the boundaries of Fire Island National Seashore, this area is not managed by the National Park Service. The park is accessible by car via the William Floyd Parkway. Parking is available in the Smith Point County Park lot (fee charged) for access to the Otis Pike Fire Island High Dune Wilderness and Wilderness Visitor Center.

Smith Point County Park provides a wide variety of recreational opportunities and services not available at national park facilities on Fire Island. The county park has its own website under the Suffolk County Department of Parks, Recreation & Conservation, where you can learn more.

The TWA Flight 800 International Memorial and Garden is located adjacent to the Smith Point Pavilion. This site, which opened on July 17, 2002, was designed to honor the victims of the crash of Flight 800 off Fire Island on July 17, 1996,
Did You Know?
The Patchogue-Watch Hill Ferry Terminal is a short, 2-block walk from the Long Island Railroad Station in Patchogue, New York. From there, you can enjoy a delightful 25-minute passenger ferry trip across the Great South Bay to the facilties at Watch Hill. (Open mid-May to mid-October only.) More...